Ever had to obtain a Section 50 licence but don't know where to start?
Section 50 licences are needed in order to lay new or maintain existing apparatus in the public highway, and any contractors who want to carry out roadwork excavations in the highway must apply for and be granted a Section 50 licence before work starts.
In order to help you with your application, we've compiled a list of helpful tips to improve your process.
---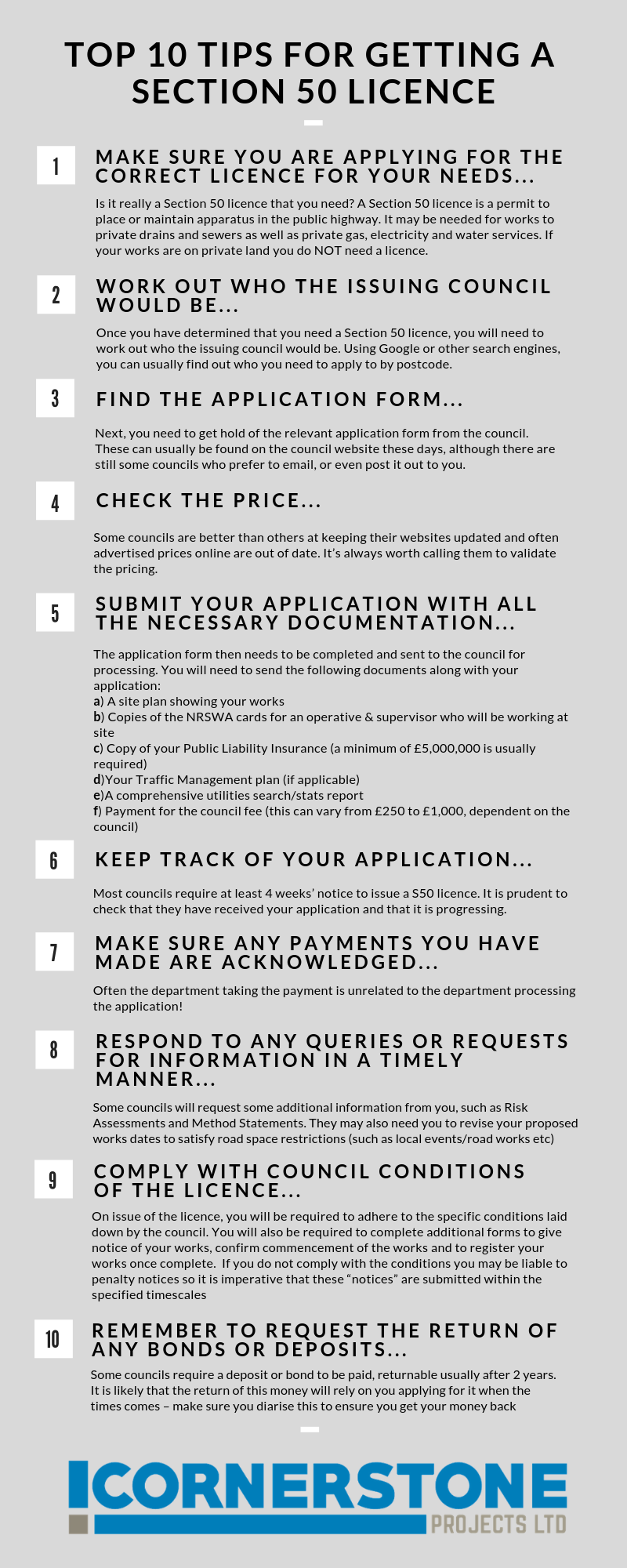 ---
Common pitfalls
It takes some work digging around the council website to find the correct application form. They don't tend to be held in the "licencing" section and sometimes the "highways department" section is very thin on content.
It can be time-consuming trying to get through to the correct department to check pricing and that the application form is a current version – some don't even have a telephone number and emails can be met with standard "we'll get back to you in 5 working days" responses!
A lot of councils resist direct calls into specific departments and prefer to field all incoming calls through their call centres – this can be frustrating when you need to speak to an expert on Section 50 licence applications since the call centre staff are generally trained to deal with common queries from the general public (relating to council tax, bin collections and school admissions etc).
Issue of Section 50 licences can take at least 4 weeks in most cases. Not allowing for this in the scheduling of your works can lead to potentially costly delays in your project.
Not having all the necessary associated documentation to support the application will cause delays in the processing of your licence request.
---
We can complete, submit and monitor/chase the progress of Section 50 notices applications for highways works with the relevant Local Authority (LA).
This saves you the time taken to locate and complete the relevant forms and ensure that the LA issues approval when required; as we also carry out the utility search it also avoids having to co-ordinate more than one company to complete the application.
To learn more about this service, click the button below.