Ever had to complete an underground utility search and don't know where to start? Check out our helpful tips to improve your process.
---
1. Make sure you have the correct site address, postcode and grid reference
A plan showing the site boundary is also useful:
a) Provide OS coordinates as well as post code.
b) Check location using www.streetmap.co.uk or www.gridreferencefinder.com.
c) Mark up a plan showing the site boundary.
---
2. Work out which utilities cover the site location using Google, etc.
Be aware that utility companies are merging and changing names all the time.
a) Bear in mind there may be different utilities for water and sewer.
b) Ensure that all you include are utilities – since deregulation many independent companies now have localised utility networks.
c) Check the utility companies cover both the whole of the UK and the site location.
---
3. Decide which utilities you need to search for
a) The main ones are Water, Gas, Electricity, Sewers, Telecoms, Petroleum pipes and cable communication companies.
b) There are numerous cable networks so be aware to keep on top of these!
c) It's expensive to dig through a fibre optics cable and there are 20+ fibre owners that may be in the area.
---
4. Find the correct way to contact the utilities
Most will need you to write to them or email them, although some have online ordering.
a) This information is often available through the Utility provider's website.
b) Determine what the charge is for getting plans – many of the utility companies have fixed fees to provide plans.
c) Ensure that you send cheques for the correct amount with your applications as and when required.
---
5. Take note of who you have contacted, when and how
a) Check their SLA's so you will know when to chase replies if you don't get them in time.
b) Keep all email correspondence and take a note of who and when you called.
c) Make sure that you have received replies from all of the utilities.
---
6. Check the Utility plans cover your search
a) Check against your plan – ensure that all of the area is covered.
b) If in doubt, check again with the Utility provider.
c) Sometimes the utility provider will advise that the site is on their boundary and that another provider should be contacted.
---
7. Understand their plans and symbols
a) Read any guidance notes provided by the Utility provider.
b) If in doubt, check again with the Utility provider.
c) Double check any blank utility plans – it may be there is no plant there or it may be a different utility company's area.
---
8. Collate a pack with a checklist of all the utilities to ensure everything is kept in one place
a) Take enough copies to provide to those working on your project.
b) Check our sample pack for reference.
c) If you want to go even further, create a master plan highlighting all the plans on your site (AutoCAD is good for this).
---
9. Always work safely when excavating
See our top 10 safety tips here.
---
10. If there is a delay in your project, ensure your plans are still up to date
a) Plans are normally valid for 3 months.
b) To ensure that you are excavating safely, order a complete new set of plans if necessary following the procedure above.
For further information, see PAS 128.
---
We provide a cost effective service for anyone needing to locate buried utilities such as electricity cables, gas pipes, water mains, sewers etc. This may be necessary at the acquisition, feasibility, design or construction phase of a project.
We collate information from all the relevant utility companies on your behalf and compile a pack of information and plans for each site.
We can help with your searches for as little as £58+VAT plus disbursements – please click the button below for more information.
MORE INFO ABOUT OUR UTILITY SEARCH SERVICE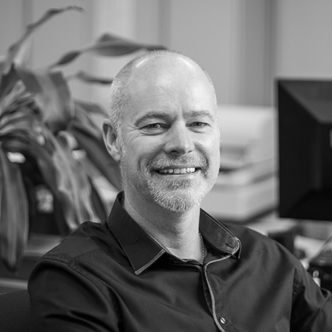 Brought in to help take the business to the next level, Jim's role is to improve lead generation and customer satisfaction from over 3,500 registered clients. Jim loves interacting with potential and existing clients and has a wealth of marketing and sales experience through his previous roles at O2, the RAC and TalkTalk. Jim holds a BA (Hons) Business Studies degree majoring in Marketing. He has also become a regular visitor to the UEFA Champions League final of late 😉