Ever had to obtain a Section 50 licence but don't know where to start? Check out our helpful tips to improve your process.
---
1. Make sure you are applying for the correct licence for your needs
Is it really a Section 50 licence that you need? A Section 50 licence is a permit to place or maintain apparatus in the public highway. It may be needed for works to private drains and sewers as well as private gas, electricity and water services. If your works are on private land you do NOT need a licence.
---
2. Work out who the issuing council would be
Once you have determined that you need a Section 50 licence, you will need to work out who the issuing council would be. Using Google or other search engines, you can usually find out who you need to apply to by postcode.
---
3. Find the application form
Next, you need to get hold of the relevant application form from the council. These can usually be found on the council website these days, although there are still some councils who prefer to email, or even post it out to you.
---
4. Check the price
Some councils are better than others at keeping their websites updated and often advertised prices online are out of date. It's always worth calling them to validate the pricing.
---
5. Submit your application with all the necessary documentation
The application form then needs to be completed and sent to the council for processing. You will need to send the following documents along with your application:
a) A site plan showing your works
b) Copies of the NRSWA cards for an operative & supervisor who will be working at site
c) Copy of your Public Liability Insurance (a minimum of £5,000,000 is usually required)
d) Your Traffic Management plan (if applicable)
e) A comprehensive utilities search/stats report
f) Payment for the council fee (this can vary from £250 to £1,000, dependent on the council)
---
6. Keep track of your application
Most councils require at least 4 weeks' notice to issue a S50 licence. It is prudent to check that they have received your application and that it is progressing.
---
7. Make sure any payments you have made are acknowledged
Often the department taking the payment is unrelated to the department processing the application!
---
8. Respond to any queries or requests for information in a timely manner
Some councils will request some additional information from you, such as Risk Assessments and Method Statements. They may also need you to revise your proposed works dates to satisfy road space restrictions (such as local events/road works etc)
---
9. Comply with council conditions of the licence
On issue of the licence, you will be required to adhere to the specific conditions laid down by the council. You will also be required to complete additional forms to give notice of your works, confirm commencement of the works and to register your works once complete.
If you do not comply with the conditions you may be liable to penalty notices so it is imperative that these "notices" are submitted within the specified timescales.
---
10. Remember to request the return of any bonds or deposits
Some councils require a deposit or bond to be paid, returnable usually after 2 years. It is likely that the return of this money will rely on you applying for it when the times comes – make sure you diarise this to ensure you get your money back.
---
Common pitfalls
It takes some work digging around the council website to find the correct application form. They don't tend to be held in the "licencing" section and sometimes the "highways department" section is very thin on content.
It can be time-consuming trying to get through to the correct department to check pricing and that the application form is a current version – some don't even have a telephone number and emails can be met with standard "we'll get back to you in 5 working days" responses!
A lot of councils resist direct calls into specific departments and prefer to field all incoming calls through their call centres – this can be frustrating when you need to speak to an expert on Section 50 licence applications since the call centre staff are generally trained to deal with common queries from the general public (relating to council tax, bin collections and school admissions etc).
Issue of Section 50 licences can take at least 4 weeks in most cases. Not allowing for this in the scheduling of your works can lead to potentially costly delays in your project.
Not having all the necessary associated documentation to support the application will cause delays in the processing of your licence request.
---
We can complete, submit and monitor/chase the progress of Section 50 notices applications for highways works with the relevant Local Authority (LA).
This saves you the time taken to locate and complete the relevant forms and ensure that the LA issues approval when required; as we also carry out the utility search it also avoids having to co-ordinate more than one company to complete the application.
To learn more about this service, click the button below.
MORE INFO ABOUT OUR SECTION 50 SERVICE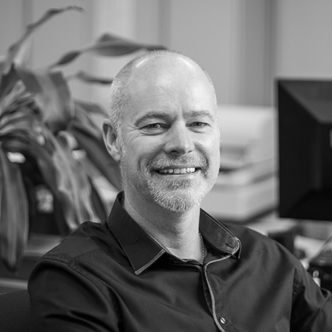 Brought in to help take the business to the next level, Jim's role is to improve lead generation and customer satisfaction from over 3,500 registered clients. Jim loves interacting with potential and existing clients and has a wealth of marketing and sales experience through his previous roles at O2, the RAC and TalkTalk. Jim holds a BA (Hons) Business Studies degree majoring in Marketing. He has also become a regular visitor to the UEFA Champions League final of late 😉