Are you aware of how important utility searches are for construction projects?
Here at Cornerstone Projects, utility searches are what we do. You could call us experts in the subject, but we've realised that a lot of people still don't quite understand why getting a utility search is so important.
With that in mind, we've decided to break down exactly what utility searches do and what you can avoid by getting them.
---
What are utility searches?
A utility search is a service that locates any buried utilities on a proposed site such as electricity cables, gas pipes, water mains, fibre-optic cables and sewers.
The search will provide detailed information on the location and specific kind of utilities that are buried underground on a construction site. But why would anyone need to know that?
---
Why are they needed?
Purchasing a full utility search from qualified providers is essential for anyone wanting to start construction work on a site/project.
It's important to acquire the latest utility plans as old plans can provide you with false and/or out of date information. Having out of date information on a construction site could lead to disastrous consequences, and is not a good way to start your project.
Having knowledge of the whereabouts of a site's utilities is also important during the design phase too. Knowing the location of these utilities will help the team understand what the limitations of the design are and whether or not any utility diversions are necessary.
---
The dangers of damaging utilities
If you are letting work commence on a construction project without a full utility search being carried out, you are putting your workers' health and safety at risk.
Failing to locate any utilities that may be buried underground on a site could lead to a worker striking and damaging the cable or pipe. Damaging a utility will not only put your workers at risk but could also have an effect on its surroundings.
Environmental damage is a big thing to consider because damage to the likes of water mains or electricity cables could result in flooding or fire spreading, and this is something you will definitely want to avoid.
Striking an electricity cable could see workers receiving electric shocks, and in a worst-case scenario could even lead to an explosion.
A case study carried out by the HSE showed that a construction company had to pay out a total of £210,000 in fines and costs after one of their employees died in an explosion following damage to a cable during an excavation.
The worker suffered burns over 60% of his body after striking the cable with a shovel and sadly passed away 13 days later. The construction company in question had failed to inform it's workers that there would be live cables in the excavation and did not have the correct procedures in place to ensure that the cables would not be damaged.
This case is one of many where a construction company tries to cut corners and it ends with people getting hurt and eventually backfiring. Putting your workers' safety and wellbeing should be a priority on any construction site, so knowing the whereabouts of certain utilities is the first step to ensuring that.
Electric cables are not the other potentially lethal utility however. Causing damage to other utilities can also cause horrible injuries and have fatal consequences. For example, hitting and bursting a water mains pipe can lead to flooding of the area and even drowning in severe cases.
The motion of striking the water mains could also result in a powerful jet of water shooting up and knocking a worker down, or worse if the water contained any stones or gravel.
The likes of gas pipes can also pose a serious threat as well, with the chance of gas leaks and explosions if hit during an excavation. We don't have to tell you the risks that the release of gas and other toxic fumes or liquids hold.
---
Potential fines & costs
The damage of buried utilities will not only hurt your construction company in terms of injuries to workers, but can leave you with a large hole in your pocket.
As we've seen in the case study provided by the HSE, the potential fines and costs of an injured employee are not cheap. But lawsuits are not the only expense you need to consider, have you factored in everything else that follows?
First off, your construction project will likely face delays due to any incident, which will cost you and then you have to think about the repair team who needs to come and assess the damage and fix it. The costs will soon add up, and will ultimately land you in some very hot water.
Dr. Nicole Metje, Professor of Geotechnical Engineering at the University of Birmingham presented some very interesting research around the costs of hitting underground utilities a couple of years ago.
According to her research, the direct costs of utility strikes in 2016 were as follows:
Electricity – £970
Gas – £485
Telecom – £400
Fibre-Optic – £2,800
Water – £300 – £980
Dr. Metje also went on to predict that these costs were only the start and the true cost could potentially be up to 30 times the direct cost.
Now this way back in 2016, so you can imagine that costs have grown even higher since then and we don't see them decreasing any time soon.
---
The benefits of outsourcing utility searches
As you can see, taking the time to undergo a utility search on a site is the much easier option and gives you the peace of mind that you will not encounter any worker injuries or damage to the property.
But how do you go about getting a utility search for your site?
We recommend outsourcing your utility searches to a company like ourselves, because it has many benefits. For example, outsourcing the search is generally quicker because we know how to contact the relevant utility companies and can streamline all of the plans you need into one easy package.
After all, we do this day in and day out.
It's becoming more and more difficult these days to keep track of all of the different utility companies, but it's easy for a company like ourselves to go and find all of the relevant information for your site.
Once all the information has been collected, you will receive the plans both as hard copies and .pdf files, allowing you to view the plans wherever you are. By choosing us for your utility searches, you can call upon years of experience in dealing with utility companies and providing up to date and high quality plans.
FOR A FREE QUOTATION REGISTER HERE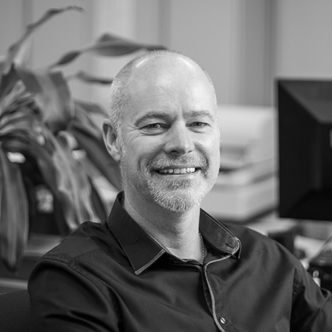 Brought in to help take the business to the next level, Jim's role is to improve lead generation and customer satisfaction from over 3,500 registered clients. Jim loves interacting with potential and existing clients and has a wealth of marketing and sales experience through his previous roles at O2, the RAC and TalkTalk. Jim holds a BA (Hons) Business Studies degree majoring in Marketing. He has also become a regular visitor to the UEFA Champions League final of late 😉