The client – SUMO – Unrivalled knowledge across the survey sector
SUMO is one of the fastest growing multi-disciplinary survey practices in the UK, offering full visibility above and below the ground, with nationwide coverage. With over 30 years' experience and some of the leading experts within the industry, they can offer unrivalled knowledge across the entire survey sector.
Incorporating Team Surveys Limited (established in 1988), who were one of the first survey companies to provide 100% digital drawings; SUMO Services Limited (2001), SUMO Geophysics Limited (the UK's largest provider of archaeological geophysics) and APR Services Limited (who have been providing quality surveys since 1991), the SUMO Group has a combined experience of nearly 75 years.
They also have vast experience and expertise in providing survey services to the design and engineering sectors. Always keen to employ the latest technology and techniques, the SUMO Group launched their 3D Modelling and BIM compliant survey services in 2013, in addition to their existing utility detection & mapping, topographic land survey, archaeological and geophysical surveys, Statutory Plan Collation, measured building, laser scanning and PAS 128 compliant survey services.
---
The problem – Speed, reliability and cost a key requirement
SUMO made the decision to outsource the administration of their utility plan searches from the outset, as obtaining the utility plan information can be an administrative burden and was something that SUMO weren't easily set up to perform.
They therefore needed a supplier who could provide a reliable, quick and easy to use service at a competitive rate.
SUMO quote for a lot of jobs, so a key requirement was to obtain quick utility search quotes that ensured that they had a cost advantage to their competitors.
Furthermore, when jobs are won, there is a requirement to complete the desktop utility search before any further works can begin. Therefore, the speed of returning the desktop surveys was also key.
As Pamela Stephenson, Contracts Manager for SUMO, quotes
"It just made sense to outsource. We were not geared up internally to apply and manage statutory plans ourselves. We needed a supplier who could offer quick no obligation quotes and a quick turnaround when we order our utility reports."
---
The solution – Cheaper and faster utility searches
SUMO has been working with Cornerstone Projects since 2016 and have completed over 150 utility searches to date.
SUMO easily obtains utility plan search quotes through Cornerstone's on-line quote solution where quotes are confirmed by email in as little as 20 minutes.
Depending on the type and location of the works, their utility plan searches can be completed in 1-5 working days (a basic search) and 10 days maximum (for a cable or independent utilities search).
Cornerstone's systems and internal processes fully check the search throughout the whole process: from the quote request / order (checking the location is correct), to the end report (checking that these are correct and cover the full area).
SUMO receive their desktop utility plan searches in a clear and simple to use .PDF report via email and have the support of the Cornerstone Projects team, should they have any queries regarding the content of the report.
---
The outcome – A smoother operation all around
As Pamela Stephenson, Contracts Manager for SUMO, quotes
"We are happy with the service we receive. Cornerstone are very responsive and provide a fast turnaround for our needs."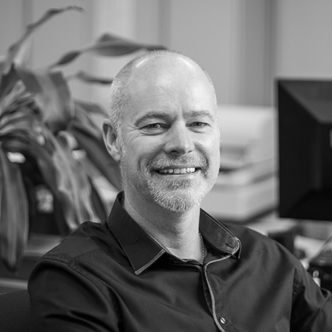 Brought in to help take the business to the next level, Jim's role is to improve lead generation and customer satisfaction from over 3,500 registered clients. Jim loves interacting with potential and existing clients and has a wealth of marketing and sales experience through his previous roles at O2, the RAC and TalkTalk. Jim holds a BA (Hons) Business Studies degree majoring in Marketing. He has also become a regular visitor to the UEFA Champions League final of late 😉