The client – Birmingham/London based BM3
BM3 was established in 1989 and employs 72 people, managed by 5 Directors and 2 Associate Directors. Offices are located in Birmingham and London. BM3 prides itself on delivering high quality and innovative architecture. This is achieved by a consensual approach to regeneration, master planning and design that is reflected throughout all stages of a project.
BM3 Architecture Ltd is a multi-disciplinary practice with offices located in Birmingham and London specialising in the residential sector. They offer a wide range of services, taking schemes from inception through delivery to handover.
---
The problem – How to obtain relevant information on utilities that might affect design work
BM3 took the opportunity to become qualified to take on the role of Principal Designer under the revised Construction Design and Management Regulations set in 2015. All their staff are now up to speed with the regulations and this means they can help clients further with their requirements.
A Principal Designer is a designer who is an organisation or individual (on smaller projects) appointed by the client to take control of the pre-construction phase of any project involving more than one contractor.
As pointed out by the Health and Safety Executive, Principal Designers have an important role in influencing how risks to health and safety are managed throughout a project. Design decisions made during the pre-construction phase have a significant influence in ensuring the project is delivered in a way that secures the health and safety of everyone affected by the work.
Principal Designers must therefore plan, manage, monitor and coordinate health and safety in the pre-construction phase. In doing so they must take account of relevant information (such as an existing health and safety file) that might affect design work carried out both before and after the construction phase has started.
Part of this is ensuring you have all the information regarding the underground utilities/services.
Obtaining this information can be an administrative burden and something that BM3 weren't easily set up to perform.
---
The solution – Outsource utility searches to Cornerstone
BM3 have been working with Cornerstone Projects since 2015. They can now easily obtain utility search quotes through Cornerstone's on-line quote solution where quotes are confirmed by email in as little as 20 minutes. Depending on the type and location of the works, their utility searches can be completed in 1-5 working days and 10 days maximum.
As Eleni Kantidaki, Marketing Manager for BM3, states
"It just made sense to outsource. We were not geared up internally to manage the administrative task of applying for all the plans. Cornerstone's service is quick and cost effective. They also offer a no obligation on-line quote service which is quick and easy to use so we can get approval from our clients before we proceed."
---
The outcome – More time to focus on projects & prevention of delays
Working with Cornerstone has helped BM3 to cope with their need to obtain underground utility plans under their new role as principal designer.
BM3 have saved considerable time (and therefore cost) in this respect searches if they tried to cope with this in-house. They also receive them quicker which has helped prevent any project delays and there are no issues with quality.
As Eleni emphasises
"Cornerstone Projects took a headache away from us when we moved to offering to act as principal designer on behalf of our clients. We are extremely happy with the cost and the service they provide"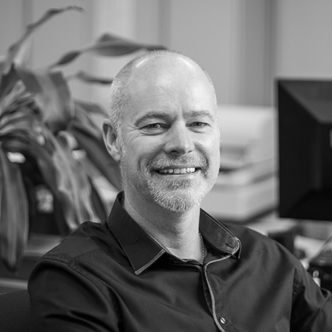 Brought in to help take the business to the next level, Jim's role is to improve lead generation and customer satisfaction from over 3,500 registered clients. Jim loves interacting with potential and existing clients and has a wealth of marketing and sales experience through his previous roles at O2, the RAC and TalkTalk. Jim holds a BA (Hons) Business Studies degree majoring in Marketing. He has also become a regular visitor to the UEFA Champions League final of late 😉