Are you fully aware of the dangers that come with working high above the ground?
Construction has never been more safe as an industry, but there are still areas that can pose a potential threat.
One of the biggest areas of risk in the industry is working at height, and the potential hazards that comes with carrying out work in the air. We've decided to take a look at some of the facts surrounding workplace injuries from working at height and what we can do to improve.
---
This article is part of an on-going series of articles by Cornerstone called "Health & Safety In Construction".
To view Part 2 of this series, "Manual Handling In Construction", click here. To view Part 3 of this series, "Electrical Safety In Construction", click here. To view Part 4 of this series, "Harmful Substances In Construction", click here. To view Part 5 of this series, "Controlling Noise In Construction", click here. To view Part 6 of this series, "Physical & Mental Health In Construction", click here.
---
The facts
As it stands, working at height is currently the biggest area of risk for anyone working in the construction industry. This information comes from the Building Safety Group (BSG), who found this out after completing over 20,000 site inspections during 2016.
During these inspections, they found that 19% of all non-compliances were down to working at heights.
Since 2012, we have seen 97 workers who have unfortunately passed away because of incidents when working at height. With numbers like this, it's clear that health and safety needs to be priority for anyone working high above the ground.
---
Risks & hazards
One of the more common risks when working at height is to fall, specifically from the likes of scaffolding, roofs or ladders.
Without the correct safety equipment or training required to operate at height, incidents can easily occur. Over-reaching for something, loss of balance or holes in the floor are all reasons behind height related injuries, and are more common that you may think.
When people imagine working at height, they will likely think of scaffold work – but you'd be surprised by how much potential danger comes with working on ladders.
Did you know that a fall from as little as 2 metres can lead to fatal consequences? It doesn't take much to cause an injury, and a fall from height can be disastrous.
Falling and injuring yourself isn't the only risk here though, as objects falling and either hitting people or damaging things is another area of concern. Even the smallest items can cause some serious damage if dropped from high up, so imagine what would happen if a brick came down?
On top of the damage caused from either a fall or a dropped material, you could be facing the threat of costly lawsuits – and nobody wants that.
---
Training
In order to reduce the potential risk for injury and improve worker's health and safety, it's important that all members of the team are fully qualified and training is available for anyone who needs it.
Before anyone attempts to work high up, they need to have received the adequate training and be fully signed off. If someone is still in training, they must be supervised by a qualified member of the team when working at height.
---
Working at Height Regulations 2005
The Working At Height Regulations 2005 was put in place to try and prevent any workplace injuries caused at height, and covers any kind of workplace that may deal with work carried out high above the ground.
These regulations cover any work activities where falling is a risk, and include the likes of working on scaffolding, climbing structures or using a ladder. As an employer, it is your legal duty to assess and control any potential risks or hazards from working at height, and have your employee's safety as a priority.
Does your workplace meet the current health and safety laws surrounding working at height?
---
Practises going forward
As you can see, there is a lot that could possibly go wrong when carrying out construction work high up, so it's important that we do everything we can to minimise the risk of injury. Here are a few things that need to be put in practise (if they aren't already) going forward:
Anyone working higher than 1.5 metres needs to be wearing the correct PPE, and have access to the correct training.
Where possible, avoid using any leaning ladders or stepladders that can't be secured if they are used for over 30 minutes.
If working particularly high up, use safety nets as a back up in case of any falls or slips to soften and reduce the impact.
Assemble any goods at ground level to minimise the amount of time spent at heights and lower the risk of falling materials.
Provide some form of harness for any member of the team who is working above 1.5 metres, ensuring their safety in the process should they slip or fall.
With all of the advances in health and safety, there is always room for improvement. If you are someone that works at height, be aware of the hazards and check the equipment before any work commences.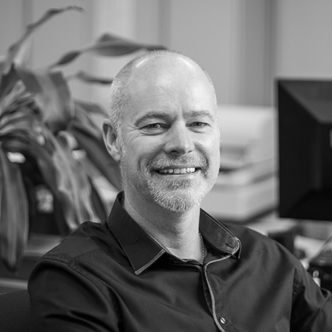 Brought in to help take the business to the next level, Jim's role is to improve lead generation and customer satisfaction from over 3,500 registered clients. Jim loves interacting with potential and existing clients and has a wealth of marketing and sales experience through his previous roles at O2, the RAC and TalkTalk. Jim holds a BA (Hons) Business Studies degree majoring in Marketing. He has also become a regular visitor to the UEFA Champions League final of late 😉