Utility surveys are essential before any work can start on a construction project, and are at the core of what we do as a business – but what exactly do they do?
In this article, we take a look at what a utility survey is, and why it's so important to get one before a project commences.
---
What are utility surveys?
A utility survey is a survey that allows us to accurately locate all types of buried underground pipes and cables including gas, electricity, and telecommunications.
When someone orders a utility survey from us, we apply to all the relevant utility companies and obtain their plans in a quick and easy manner.
Once these results are back, we are able to compile a pack of information and plans for all sites required in a variety of formats.
A desktop plan only starts the process for safe digging however, and there is more to be done before breaking ground:
Identify clearly the extent of the work area and find out what underground services are within the area before considering whether they are likely to be disturbed.

Obtain service drawings from utilities companies and other organisations with relevant information about the site.

Survey the site to identify the services and other underground structures. Record the location of any services.

Review/assess the planned work to avoid disturbing services where possible.

Allow sufficient time and provide sufficient resource to do the work safely.

Emergency work still requires planning and assessment of the risks arising from the work. A precautionary approach must be taken when breaking ground.
Please see here for fuller guidance.
---
What are the benefits of utility surveys?
Being able to accurately identify the whereabouts of any underground utilities is crucial for ensuring that construction work can be carried out in a safe manner, without the risk of striking anything and putting workers in danger.
A utility survey will give you the confidence to progress on a project with no fear of delays, or unwanted surprises further down the line.
We know how frustrating and costly delays on a construction project can be, and we've even carried out surveys and produced lengthy articles about this subject over the years.
You can also reduce the project planning time by securing a utility survey that displays where all buried utilities are located, and meet all of the latest health and safety regulations in the process as well.
With construction being known for having a higher amount of potential risks on-site, it's crucial for the safety of everyone involved that the latest health and safety legislation is followed, and failure to meet these stands could lead to injury and legal repercussions.
Trying to minimise risks and protect the wellbeing of workers should be the name of the game for any construction company, and planning ahead and getting a utility survey of the site will keep staff safe when working.
---
What are the dangers of not getting utility surveys?
As touched upon earlier, not knowing the whereabouts of buried utilities such as electricity cables and metal pipes increases the risk of someone striking objects and causing serious harm.
Striking something like a live wire or causing a water pipe to burst will not only delay the project, but can cause life threatening injuries to the workers involved and anyone around them.
Explosions caused by unaware workers can be fatal, and easily avoided by simply purchasing a utility survey to allow for safe and secure digging.
We've unfortunately seen countless headlines and articles about workers getting seriously injured or even dying at the hands of an incident that could have been avoided.
You also run the risk of exposing yourself to lawsuits from injured members of staff, as well as fines for damaging the utilities in question.
So by choosing not to get a utility survey done, you could potentially have injured employees, costly delays, huge fines, and company wide lawsuits to deal with – all of which can be avoided by purchasing a survey.
---
Why choose Cornerstone Projects?
As a company that has been doing this since 2004, we are able to draw upon years of experience in the field and the relationships we have built with various utility companies to provide this service in a fast but professional manner.
We understand more than most the need to keep things moving along to avoid delays, so we offer a handy single point of contact for all your desktop survey needs.
We can also compile a pack of information and plans for each site required, presenting this information in AutoCad and can put you in touch with companies that have expertise in further on site investigations.
Our pack allows you to view all utilities at a site on one plan, giving you a perfect overview of the site, and we even offer a free sample report so you can see exactly what you're getting with a Cornerstone Projects pack.
Our pricing for this starts from just £58+VAT per site (plus disbursements/cost of plans), and we will confirm the cost with you before proceeding.
If you're interested in using Cornerstone Projects for your utility survey needs, please register for free using the button below.
REGISTER NOW AND GET STARTED WITH CORNERSTONE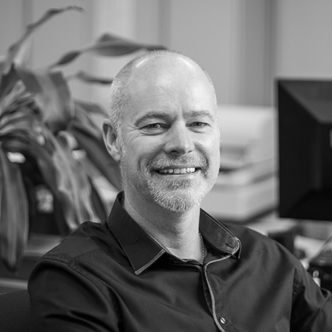 Brought in to help take the business to the next level, Jim's role is to improve lead generation and customer satisfaction from over 3,500 registered clients. Jim loves interacting with potential and existing clients and has a wealth of marketing and sales experience through his previous roles at O2, the RAC and TalkTalk. Jim holds a BA (Hons) Business Studies degree majoring in Marketing. He has also become a regular visitor to the UEFA Champions League final of late 😉