Do you know what the role of principal designer entails?
As we've spoken about previously, health and safety is and should be a big concern for anyone working in the construction industry. With so much that could go wrong, it's important to protect ourselves and reduce the amount of risks that we subject ourselves to.
The role of principal designer was introduced back in 2015, but a lot of people are still not aware of what exactly this job entails. We thought we'd take a look at this new role and try to break down the basic requirements.
---
What is a principal designer?
Put simply, a principal designer is someone who is appointed by the client to take the lead in the pre-construction phase of a development project and oversee the health and safety side of things.
A principal designer is called in when there is more than one contractor on a project, and this idea was introduced in Regulation 5 of the CDM 2015. The CDM decided to create this role as a way of further improving on the health and safety of construction projects, and was first introduced in April of 2015.
The duties of a principal designer are similar to that of the Construction Design Management Consultant (CDMC), and essentially have absorbed that role's responsibilities.
Principal designers are appointed to co-ordinate the pre-construction phase, give advice to the client and ensure that any designers or contractors on the project are aware of any relevant information. It is also their job to identify and try to reduce or eliminate any potential risks, and inform all parties of the risks.
It is down to the principal designer to identify and review any threats to health and safety, and create a health and safety file for future tenants of the building. This health and safety file will include any relevant information about the design and construction of the building, and any other important information surrounding health and safety.
---
Why do projects require a principal designer?
Health and safety should be a priority in construction, and having a principal designer involved early on in the process is essential for carrying out the job safely.
Principal designers hold a very important role in a development, being able to influence how health and safety is managed throughout a project. With the potential for things to go wrong if a thorough site search hasn't been carried out, they hold the key to ensuring all work can be done in a safe manner.
As well as protecting the wellbeing of on-site workers, principal designers play a big role in protecting the company against any potential claims or lawsuits.
For example, if an old staircase is deemed safe to work on and someone ends up falling through and injuring themselves, you'll likely find the company in some hot water. With a principal designer on the job, it would be their jobcheck that the staircase isn't stable enough to work on and would ensure that work is done to fix it before any further development is made.
As we've mentioned, a project involving more than one contractor must have an appointed principal designer to oversee things. This isn't just a suggestion, but it is stated by the law in the CDM 2015 regulations.
The importance of principal designers in the pre-construction phase shouldn't be underestimated, with them playing a vital role in protecting the health and safety of on-site workers.
---
Who can be a principal designer?
When it comes to the role of principal designer, anyone can be applicable as long as they have experience in design work and sufficient knowledge and skills when it comes to health and safety.
In order to be a principal designer, you need to be able to show that you have the right knowledge and experience depending on the size of the project. The ability to identify areas of concern and ensure that something is done about it is also essential.
The amount of experience and skills needed can vary depending on the size of the project. For example, larger projects may require principal designers to employ extra people to help them carry out duties.
You will often find the likes of architects or project managers tend to be a great fit for principal designers, having lots of experience in design and management. Other roles in the industry such as quantity surveyors can also be applicable for this role.
---
How long is a principal designer needed for?
There is no specific length of time that a principal designer is needed for, with the time varying from project to project.
Principal designers will be appointed for as long as needed, only leaving the project once they feel that everything has been covered and sufficient health and safety measures have been put in place. If they were to finish before the end of a project, they need to fully brief and pass on any information to the contractors and anyone else involved in the project.
The amount of time that a principal designer is appointed for needs to accommodate time to make changes to any designs and identify every possible threat to worker's safety.
---
Summary
Hopefully this article should have explained the basic idea of what being a principal designer is, and the important role they play in the pre-construction phase of a development.
If you'd like us to continue writing articles about this role and look further into the specific requirements needed, feel free to let us know.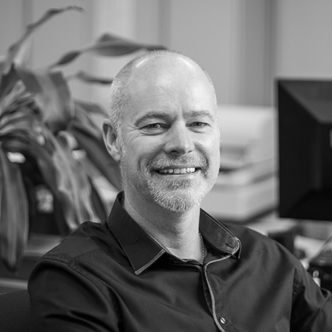 Brought in to help take the business to the next level, Jim's role is to improve lead generation and customer satisfaction from over 3,500 registered clients. Jim loves interacting with potential and existing clients and has a wealth of marketing and sales experience through his previous roles at O2, the RAC and TalkTalk. Jim holds a BA (Hons) Business Studies degree majoring in Marketing. He has also become a regular visitor to the UEFA Champions League final of late 😉