Safer, cheaper, quicker and much easier than the UK!

I'm new to the Industry and the whole process of Underground Utility Searches.
I must admit my first impression is that calling for utility plans here in the UK can be slow, frustrating, expensive and exhausting. I was duly reminded that these are the exact reasons why we are such a successful business – offering a quick and competitive outsourced service taking all that hassle away. I was intrigued though, to understand what happens in the U.S.A.
If you need to excavate in the U.S.A, you simply make a freephone call, provide a few site details and the utility companies will come out to site within 3 working days and mark out where there are any affected utilities. To cap it all, this is a free service!
---
I was further intrigued to understand why the U.S.A spends so heavily to make an underground utility search so easy.
They cite the following key reasons on the website:

The service will prevent utility damage – they go so far as pointing out that an underground utility line is damaged once every six minutes nationwide because someone decided to dig without first calling 811…

1. Buried utilities are everywhere – indeed they estimate there being 20 million miles of utilities in the US.

2. There is a reduced risk using the 811 service – data shows that when you call 811 the appropriate amount of time before digging, there a less than 1% chance of striking a buried utility line.
---
Interestingly the reasons above are not too dissimilar to our very own Health and Safety Executive's advice! It seems we strive for the same objectives here in the UK but the mechanics fall a long way short to that of the U.S.A.
In the UK, it's a struggle to identify who owns the pipes and cables in your area if you're inexperienced. Understanding how to order plans can be a challenge too. To top it all, the plans can be chargeable and aren't particularly consistent in format! Legally though, anyone excavating on public land has an obligation to complete one.

Look at the comparison table:

| | UK | US |
| --- | --- | --- |
| Understanding which Utilities could be affected | Google, it, call them, ask around, pull your hair out! | Call 811 and they will manage the lot. |
| Ordering plans | Work out if they need emailing, have an on-line service or a postal request. And you'll need to factor in how you go about paying for plans. And from time to time you'll need to chase the plans! | Call 811 and they will manage the lot. |
| Cost of plans | Some are free but most charge. The highest charge is £75 for one utility so a full search can be £300 plus in disbursements alone. | Free |
| Timescales | Up to 10 working days from order unless. | Obligation to come out in 3 working days |
| What you get | A plan and usually some help notes and a helpline number. | Colour coded markings on the ground with clear advice on depths etc. |
---
Some would say the American approach may be over the top with unnecessary expenditure. Some may also point to the fact that the way they do it has its drawbacks too. For instance, we get lots of requests from architects and designers who want to know what's in the ground in the design process – it's not clear whether plans can be provided in the U.S.A. Also, what happens if a project is delayed after the utility companies have been out and marked out their utilities – will the markings hold out?
One thing is for sure, it certainly feels that the U.S.A have taken a more collaborative approach. The U.S utility companies have agreed to share the same commitment and fund the whole programme knowing that reducing risks save them a huge amount of repair bills in the long run. There's also no doubt some clear policy direction at Government level too. I wonder whether the U.S way of working was ever brought up throughout the discussion on PAS 256 (the new specification for underground utility detection, verification and location). I would have hoped so…
---
Find out why over 1000 clients use us here.
If you require a quote for an Underground Utility Search please register here to submit your enquiry.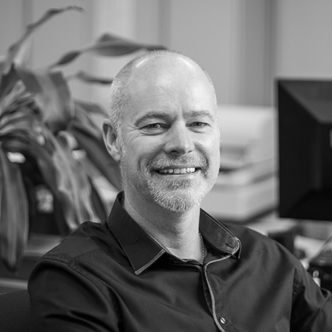 Brought in to help take the business to the next level, Jim's role is to improve lead generation and customer satisfaction from over 3,500 registered clients. Jim loves interacting with potential and existing clients and has a wealth of marketing and sales experience through his previous roles at O2, the RAC and TalkTalk. Jim holds a BA (Hons) Business Studies degree majoring in Marketing. He has also become a regular visitor to the UEFA Champions League final of late 😉