I've said in previous blogs and articles that my career has always been in bigger businesses.
Don't get me wrong, I was at the forefront of technology, worked with some extremely bright and capable people. But, looking back, I lacked the passion and drive I have now working for a small and growing business.
Strangely, the industry I'm now in (Construction) and the product I market/sell (taking away the administration burden of underground utility searches) has nowhere near the sex appeal of the main sector I have been involved with – Telecoms.
So, what's gone on? I've mulled over this time and time again and I now know what the answer is – in a nutshell, what I do now feels REAL.
So, what does REAL mean? Well, it means quite a lot (to me).
It means…
• I am part of the fabric of the business – feeling pain and success in equal measure
• My ideas and feedback are taken on board.
• I have a say in the future direction of the business.
• I am responsible for the happiness of each and every customer.
• I regularly receive feedback on my performance and feel valued.
• I am not subject to the rules and politics that have often frustrated
• The company owner is a real person who understands how life and work need to interact.
The effect of being REAL is awesome. Passion, agility, the need to take risks, the work ethic and most importantly, a genuine desire to satisfy customers.
That's what has allowed us to achieve so much…
In January 2017, we took the risk of sharing our customer satisfaction results through our website.
In February 2017, we launched a referral scheme that means we give back to charity (more on that coming soon)
In April 2017, we won a license to sell Scottish Water Plans.
In May 2017, we registered our 2,000th customer (and now regularly getting 50+ new customers a month)
In August 2017, we completed our 40,000th utility search!
And in December 2017, we launched two potentially game changing products (check out our Instant Access plans and Smart PDF's)
Then in January 2018, we agreed a strategic programme to see how far we could take the business – new mission, vision, values and bigger and bolder strategic plan including a fresh new working environment.
A REAL damn good effort for a small business!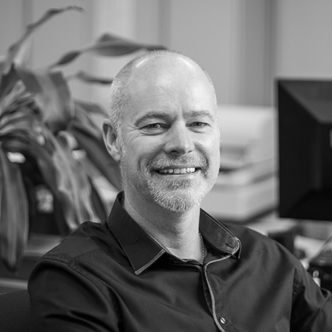 Brought in to help take the business to the next level, Jim's role is to improve lead generation and customer satisfaction from over 3,500 registered clients. Jim loves interacting with potential and existing clients and has a wealth of marketing and sales experience through his previous roles at O2, the RAC and TalkTalk. Jim holds a BA (Hons) Business Studies degree majoring in Marketing. He has also become a regular visitor to the UEFA Champions League final of late 😉