COVID-19 has provided many challenges for those in the construction sector, resulting in a huge drop in construction in 2020 and many unfortunate cutbacks. Being one of the main industries that is unable to work from home, projects come to a stand still if people are not allowed to be on-site.
As we roll into 2021, restrictions on the sector are less tight than they were back in March, and many companies are choosing to work through the latest lockdown.
This is a decision that has ultimately caused a bit of controversy, with many agreeing and not agreeing with these choices. With that in mind, we've taken a look at some of the pros and cons of construction continuing during lockdown.
---
PROS
Keeps the economy going
The pandemic has dealt a huge blow on the economy over the last year, with so many businesses having to shut their doors and more likely still to come unfortunately.
The construction sector is huge for the UK economy, contributing billions each year and providing millions of jobs countrywide. Throughout this pandemic, construction has actually been one of the few brights spots in the UK economy, with the services and manufacturing sectors suffering from a large slowdown.
By allowing work to commence during lockdown, construction can continue to contribute towards the economy in a time of serious struggle and doubt.
---
Takes people off furlough
The furlough scheme was a life saver for many during the initial wave of the pandemic, allowing businesses to stay afloat while paying employees to stay at home with help from the Government.
But while this helpful scheme has now been extended to April 2021, employers shouldn't be relying on this where possible.
By keeping workers off furlough, they are able to receive their full pay instead of the (up to) 80% offered by the Government, and it allows them to continue to work (safely) and get out of the house. It also allows the Government to bring down their furlough bill which ultimately benefits the tax payer.
Many people actually struggled with having to sit out and wait at home instead of working, so keeping people working can really help as far as mental health is concerned.
---
Some construction work is essential
While it might be considered dangerous for all construction sites to remain open, it could be just as dangerous to close them all. If all work was to halt completely, it could pose some major health and safety risks.
Chief executive of the Construction Industry Council, Graham Watts, outlined the work that should be deemed "essential" in a blog post back in March 2020.
This included any work on unsafe/dangerous sites to make them more secure, all general building control work for nationally important buildings, fire safety & gas inspections, emergency leaking, electrical safety work, and many more.
Check out the full list for more details.
---
Safety guidance/COVID protocols are good in most businesses
Most importantly, the majority of companies now have effective COVID-19 protocols in place to prevent the spread, and plenty of safety guidance to follow to reduce risk of infection.
In January, Network Rail began running daily COVID-19 testing at multiple sites in the south, and Colas and Wates have also introduced weekly COVID-19 tests for workers in a bid to stop the spread among the workforce.
On top of regular testing, workers now have to wear face masks on-site and adhere to social distancing where possible, even spending staggered breaks alone or with a co-worker in the same bubble. It might not be the most enjoyable way to work, but it's saving lives by doing so.
---
CONS
Proven outbreaks on-site
We've just spoken about how many companies have enforced strict guidelines and policies to follow on-site, but there has still been multiple cases of COVID-19 outbreaks regardless.
Some of the most recent examples include Laing O'Rourke's Royal Liverpool Hospital site and Multiplex's University of Glasgow project, with multiple workers on each site testing positive.
Even with social distancing, hand sanitiser and face masks, workers are still contracting this disease – so what's the solution?
If we're seeing these problems arise from projects with the big companies, what hope do the smaller contractors have? With less access to regular testing and safety equipment and tight deadlines, construction workers could end up becoming super-spreaders.
---
Some construction work is not essential
While some construction work is essential, there are many projects that aren't essential enough to risk exposing workers and increasing the chance of infection.
We know that some construction work is essential to prevent risks or damage, but there are many projects that are continuing on that don't fit under this banner.
Many contractors have a backlog of work to get through now so it is understandable that many companies want to continue work, but is this coming at the expense of worker health & safety?
---
Could prolong the lockdown
As we've mentioned, despite strict safety procedures we are still seeing COVID cases from some construction sites.
If we continue to see a rise in cases, the lockdown will only be prolonged and extended until we see a drop. By continuing to work, we could be contributing towards the amount of cases.
Even with a vaccine coming, we are likely going to be subject to local tier restrictions for the foreseeable future, and going back to work now could result in stricter rules for a longer period of time – making things harder in the long run.
---
Certain populous areas can't cope
We've recently seen certain busy places such as London struggling with overcrowding on public transport, as the current issues on the Tube are threatening to shut down sites in the area.
The London Underground already had issues with crowds being jammed into trains before the pandemic, so social distancing is essentially impossible for anyone trying to go to work.
This situation isn't exclusive to London either, as cities across the country continue to have buses, trains and other public transport filled to the brim every day with people simply trying to go to work.
---
Summary
COVID-19 continues to challenge us in more ways than one, but with a vaccine on the way the future is (hopefully) looking a bit brighter.
The main priority in this situation should be the health and safety of construction workers and their families, so if work is to continue during lockdown then it needs to be done safely. Regular testing, stricter COVID guidelines and a little bit of common sense will go a long way.
Want to get involved in the conversation? Feel free to tweet us @utilitysearches and let us know your thoughts.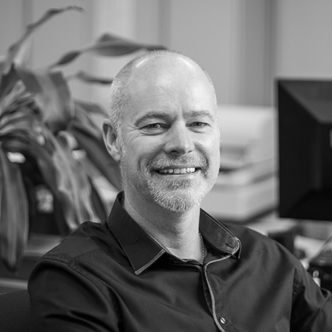 Brought in to help take the business to the next level, Jim's role is to improve lead generation and customer satisfaction from over 3,500 registered clients. Jim loves interacting with potential and existing clients and has a wealth of marketing and sales experience through his previous roles at O2, the RAC and TalkTalk. Jim holds a BA (Hons) Business Studies degree majoring in Marketing. He has also become a regular visitor to the UEFA Champions League final of late 😉