Large Construction firms will often have to outsource work on a project to a smaller subcontractor, to help with the overall project. With almost 350,000 SME's in the construction sector, they have a lot to choose from.
However, there seems to have been a major power imbalance between large construction firms and smaller subcontractors over the last few years.
There have been countless instances of subcontractors accusing some large construction companies of "dire" or even "shameful" practices. This issue is a growing concern for many in the industry. With smaller construction companies "on the ropes" – can big construction companies continue to treat them with disdain?
We've taken a look at some of the most common ways in which some of the more devious large construction companies are taking advantage of the smaller subcontractor.
---
Late payments
Late payments are definitely the biggest issue that subcontractors face when dealing with large firms, and it's an issue that many are hugely frustrated with.
When hired to carry out work on a project, it is expected that you will be paid on time for your services. Construction is known to have one of the worst payment records in the UK, with some large companies failing to pay on time or even using their power to pay less than originally quoted.
The main issue with this is that a lot of small companies simply cannot afford to wait for these payments. According to research, suppliers have to wait over 42 days on average for invoices to be paid, and this is just unacceptable.
With money and resources often very limited, smaller firms can't afford to wait on large invoices that need to be paid. Material costs, staff costs and other operational costs are often having to be fronted by these small firms, and there's only so many times a company can do this before going under. Indeed, delays in payments contribute to a high level of insolvencies in this sector.
Subcontractors shouldn't have to be worrying about late payments from large companies for work that was potentially carried out months ago. If you've done the work in the right manner, you should be compensated in a timely manner.
Moreover, Subcontractors are involved on almost every construction project, so it shouldn't be an industry wide norm that large construction firms are able to get away with not paying their bills for months on end. There are even instances when subcontractors will be underpaid for their work thanks to certain clauses in the contract that get exploited.
Delayed payments are a direct reason for so many smaller firms going under, but the industry isn't doing enough to prevent it.
When Carillion collapsed in early 2018, it was found that they owed around £2bn to suppliers and subcontractor – many of whom had been waiting months for payments. Some have not survived.
On the plus side, the Prompt Payment Code was introduced back in 2008 as a means to getting contractors to agree to pay 95% of invoices within 60 days, working towards 30 days being the standard. Signatories of the Code publicly agree to implement these payments, with over 2,000 companies signing up by September 2018.
However, 17 firms were either removed or suspended from the Code for failing to comply, so what exactly is the long-term answer to solving the late payment issue in construction? It should be pointed out that signing up is NOT compulsory and there are NO penalties for non-compliance.
Interestingly it is mainly the large contractors that work with us that change our standard 30-day terms to 60 or more!
---
Mandatory supply chain accreditation
Lots of large construction companies also request that their suppliers pay to join expensive supplier accreditation systems such as "Achilles" and "Constructionline" before they are considered as a potential supplier. Supplier accreditation is important in construction procurement but surely there are ways of doing this without penalizing the smaller suppliers financially.
Earlier this year, Kier even announced a plan to charge subcontractors 1.5% of their package turnovers to become closer strategic partners. They claimed that this different approach to supply chains was to encourage greater collaboration, but many subcontractors believed this was just another development in the "pay to get paid" culture, something that could severely harm the industry.
This proposed idea by Kier is a dangerous one, and allowing the concept of "pay to get paid" to become a common practise puts subcontractors in an even worse position than they currently are, essentially forcing their hand.
Since the initial announcement, Kier have axed these plans after a lot of backlash from the subcontractor community (and for good reason). Hopefully this U-turn on their plans stops any other contractors from getting similar ideas and implementing their own "pay to get paid" schemes".
One of the worst parts about this situation is that Kier are one of the bigger offenders when it comes to late payments, failing to pay more than 18% of their bills within 60 days (despite being a member of the Prompt Payment Code).
We are currently paying hundreds of pounds to Construction line as a couple of our clients aren't able to use us without the registration. We gain little offer benefit!
---
Odious terms & conditions
Another example of a clear power imbalance is the fact that large construction firms have the ability to force subcontractors into agreeing to unfair terms and conditions if they want to work on a project.
Some large construction firms will include odious terms and conditions that heavily favours them when outsourcing work to subcontractors, and subcontractors continue to agree because they aren't going to have the kind of legal resources needed to argue these unfair contracts. These contracts can also act as a way of shifting the blame should something go wrong, and often include loopholes that mean the larger contractors are protected in these instances.
Contracting fairly should be a priority for all construction firms, as it benefits everyone involved – so why isn't this the case?
Building healthy relationships between contractors and subcontractors is good for business, but some larger firms would rather exploit them to make them that bit richer.
One thing that these companies fail to realise is that these projects are heavily dependent on subcontractors, and their reputation is on the line with the client. Being fair with subcontractors will only result in better work, so it should surely be a no-brainer for all.
We are the first to admit that there have been a couple of instances where we haven't the resource to read through 20 plus pages of terms and conditions in detail so we just sign!
---
Tight schedules/pricing
We touched on this earlier, but large construction companies essentially hold all the cards in this situation, and are able to use their sway to get things done their way.
With strict contracts and conditions that need to be met by general contractors, subcontractors are being bullied in completing work in unrealistic time frames for unreasonable low prices.
General contractors know they have power on a project (and future projects), so they offer their business to whoever has the most appealing offer, aka the one that leaves them with the most in their pockets.
A lot of subcontractors are too afraid to offer their services at a reasonable price because they might lose out on a lot of future business. So, the only options are to keep prices fair and risks getting very little business or win more business for less money and stricter deadlines, applying unwanted stress to members of the team.
This kind of behaviour from some large construction companies clearly needs to stop, and they need to realise how much of a negative effect their actions are having on the construction industry.
Luckily, we haven't really come unstuck in this area and are experienced in detailing timing and pricing schedules for work.
---
The way forward
We need to create an environment where small and growing businesses in the sector are able to thrive without fear of going under, and the quality of work being carried out will improve across the board.
What do you think the best solution is? Let's get the conversation started.
Feel free to tweet us @utilitysearches on Twitter and be sure to follow the Cornerstone blog for similar articles in the future.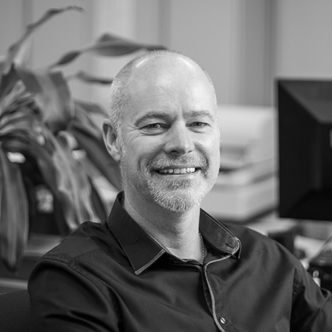 Brought in to help take the business to the next level, Jim's role is to improve lead generation and customer satisfaction from over 3,500 registered clients. Jim loves interacting with potential and existing clients and has a wealth of marketing and sales experience through his previous roles at O2, the RAC and TalkTalk. Jim holds a BA (Hons) Business Studies degree majoring in Marketing. He has also become a regular visitor to the UEFA Champions League final of late 😉