For construction projects to remain cost-effective it is absolutely essential to understand where delays may arise and how they can be avoided. Nothing will see costs shoot up faster than should a project end up taking more time than planned; additional labour and materials can quickly see budgets spiral out of control, with every extra day eating into profit margins.
You don't have to look too hard to come up with numerous examples of projects that, due to poor time management or unrealistic deadlines, have ended up costing millions of pounds more than stated in the initial projections.
Crossrail, the rail network designed so as to ease travel congestion and improve transport links to London, has not only already cost £4 billion more than planned, but is five years behind schedule. Initially penciled in to open in 2018, it now seems likely it will open by 2023 at the earliest, but even the most optimistic supporter of the project would have to admit that this is by no means set in stone.
HS2, the high-speed rail network that has been talked about for years but has seen little in terms of tangible on-the-ground progress, has seen its costs spiral before work has even started in earnest. Estimates now suggest that the cost of the project could be as much as £100 billion, a far cry from the initial £37.5bn mentioned in the initial plans in 2009.
To keep to a set budget it is, therefore, vital to stick to a schedule and keep track of progress every step of the way. So, with that in mind, here are five absolutely essential tricks of the trade that should be considered during any construction project to ensure reducing delays and saving money can be placed at the core of any project.
---
---
Consider what is liable to be a 'blocker'
Did you know that nearly four out of every five major infrastructure projects either cost more than originally stated or run beyond the initial deadline? According to Mace, this could result in the world economy losing a staggering £1.2 trillion annually by 2030 solely due to large projects failing to finish on time.
Every project comes with a number of potential blockers – elements of the project that, until completed, will hamper progress and stop other tasks from taking place. For example, walls cannot be built if a building's foundations are not in place, so until that particular element is finished, the project will be all but stalled.
By planning ahead, and understand when and where blockers could occur, potential delays can be predicted ahead of time.
---
Ensure managers are aware of their responsibilities
If managers or project leaders are in any way incompetent, projects can not only face massive delays, but could ultimately fail. The role of managers is to adequately assign roles and responsibilities, to monitor progress and to keep on top of any challenges as they arise.
Being a manager is by no means simple (or stress-free), but it is an absolutely critical element to every project.
---
Plan for all eventualities, even those that don't seem likely
Planning is so important that it is worthy of its capital letters in the header above. It is vital to have a plan prior to any project beginning, but it is just as essential to realise that plans can change and alter should it be required. Utility surveys, for example, should form an essential part of the planning process, as the results of such a survey could result in changes being required.
An effective project necessitates regular meeting and updates, strong levels of communication, and efficient decision-making; sometimes decisions will be difficult to make, but this is exactly why managers exist.
---
---
Make everyone aware of their tasks
Every member of staff – regardless of their role – needs to be fully aware of why their particular role is important, what tasks they have to achieve, who they have to work closely with, what they are accountable for, and what the consequences could be should they fail.
However, it is also important to ensure that employees don't feel overly pressured; they need to be able to ask for help, to be given guidance, and to raise any concerns they may have about deadlines or targets.
---
Get all contractors booked in early
Remember back in 2018 when Crossrail faced massive delays because nearly all of the capital's electricians were snapped up to work on the Tottenham Hotspur Stadium build?
This is a great example of a project failing to consider a major hurdle, and subsequently becoming hamstrung when realising that, without said contractors, they were unable to progress the project. Such delays and lack of adequate foresight has been a huge thread running through the Crossrail project, and showcases just why it has been hit with so many delays and budget problems.
Skilled and valuable contractors tend to be booked up months in advance, so before ground is broken on any project, be very aware of what tasks will need to be fulfilled by contractors, when they are likely to be needed, how long they will be needed for, and how much of the budget this is likely to eat up.
Sometimes the top contractors – especially if they are in a very niche sector – can be booked up a year in advance, so the earlier the call can be made, the better.
---
Fast, cost effective utility surveys from Cornerstone Projects
Avoid costly delays and keep construction workers safe by getting a utility survey from the experts.
Here at Cornerstone Projects, we save you both time and money by offering comprehensive utility surveys – locating all buried underground pipes and cables including gas, electricity, and telecommunications.
Our team of experts secure the most up to date site plans in a time efficient and cost effective manner, allowing you to continue your work without a hitch.
To learn more about our utility surveys, please click here.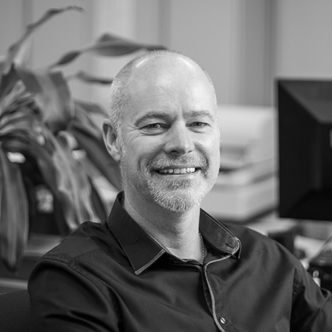 Brought in to help take the business to the next level, Jim's role is to improve lead generation and customer satisfaction from over 3,500 registered clients. Jim loves interacting with potential and existing clients and has a wealth of marketing and sales experience through his previous roles at O2, the RAC and TalkTalk. Jim holds a BA (Hons) Business Studies degree majoring in Marketing. He has also become a regular visitor to the UEFA Champions League final of late 😉