One of the most common complaints we've heard over the last year or so regards the mass materials shortage across the UK construction industry.
Starting back at the beginning the COVID-19 pandemic, things have only gone from bad to worse when it comes to the shortage, and things are still looking rather bleak.
With low availability and high prices, smaller contractors are the ones who are really feeling the pressure, and it's starting to show.
In this article, we look at the cause of the materials shortage, and the whole host of issues that come with it…
---
What is causing the materials shortage?
First, what exactly is causing this countrywide shortage of construction materials?
Well, the finger can't exactly be pointed at one specific cause, as there are a few factors at play.
There is still a lot of uncertainty around Brexit, with new regulations to follow and delayed shipments meaning materials from overseas are becoming harder and harder to come by. With around 60% of materials used in UK projects, Britain's exit from the EU has had a big impact.
Next, the obvious roadblock for quite some time now has been the COVID-19 pandemic. Things came crashing to a halt during the first lockdown, and they still haven't fully covered. The production of materials slowed down when the initial COVID-19 wave hit, and supply chains have suffered ever since.
You also have a lack of lorry drivers on the roads, with the RHA (Road Haulage Association) estimating a current shortage of more than 100,000 drivers in the UK, up from 60,000 in pre-pandemic stats.
Large projects such as HS2 could also be partly to blame, with the size and complexity of the project causing spikes in demand for materials and getting priority over smaller projects.
There are even reports of projects getting delayed not just because of materials, but a shortage of tradespeople as well. Construction job vacancies seem to be at an all time high, and with a wave of workers looking to retire in the next 5-10 years, things aren't looking good.
---
Which materials are affected?
The list of construction materials that are seemingly hard to come by is a long list, but the ones most affected include:
Steel, Roof Tiles, Cement, Paints & Sealants, and Plaster & Plasterboard.
---
What are the issues that come with it?
As you can imagine, a lack of available materials has caused a lot of issues for a lot of people. These issues include:
– Delays
We've covered delays in construction in countless articles and even a cited survey, but the most common reasons are usually down to weather, poor planning, and unrealistic deadlines – materials don't usually factor in too much.
According to Construction News, 8 in 10 builders are being forced to delay projects due to a lack of materials needed to complete jobs. 8% of builders even said they were forced to cancel jobs altogether due to material difficulties.
The lead time for the materials at question have risen to ridiculous levels. For example, pallets of plywood that would usually take 2 days to receive are now taking up to 2 weeks, and that's not even the worst of it.
For those who are looking for concrete roof tiles, current lead times are averaging at 24 – 30 weeks. That is nearly 7 months wait, and I wouldn't want to be the person telling a client to wait that long for a roof over their heads.
A big issue with this shortage is that the demand never stops or slows down, so that has created a huge backlog and a struggle to catch up to pre-pandemic levels. This is likely why we have also unfortunately seen so many companies fold in the last 18 months or so.
– Increased costs
Due to this materials shortage, we have seen prices increase for the likes of timber, sheet, cement, paint and chipboard – and will likely be further into 2022 before it stabilises.
According to Jewson in a report from September 2021, the current shortages have triggered price increases of around 20%, with the most recent report from November showing increases of up to 16%.
It's not just the commercial sector that has seen increases, but domestic as well.
For example, a home extension that might normally cost £20,000 is now costing homeowners around £26,000, according to a Norfolk based builder when interviewed by the BBC. He also went on to say that he is having to include projected price increases in any quotes he gives.
So many companies are already taking on projects with very little profit margins in order to win bids, and an increase of material prices puts them even further in the red.
---
What can be done to combat the situation?
The main piece of advice that we have seen is for companies to get their orders in as early as possible in the process, and to allow longer lead times to avoid any delays or disruptions.
Many have said they are using multiple suppliers to get what they need, as well as buying earlier in the construction process to account for the shortage.
There are also some who are seeking flexibility from clients in regards to the specification of building materials, and have called upon the Government to ask councils to "show greater flexibility on materials changes, such as bricks, as well as not serve completion notices when a project is clearly delayed."
A positive to this situation means that companies will have to become as efficient as possible with materials (a costly issue before), leaving no room for errors with no surplus available. By doing this, it forces the industry to become more eco-friendly and waste conscious.
However, it is undeniable that this shortage continues to plague construction projects across the UK, and will do for some time still.
Want to get involved in the conversation? Feel free to tweet us @utilitysearches and let us know your thoughts.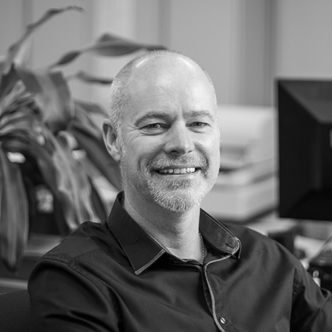 Brought in to help take the business to the next level, Jim's role is to improve lead generation and customer satisfaction from over 3,500 registered clients. Jim loves interacting with potential and existing clients and has a wealth of marketing and sales experience through his previous roles at O2, the RAC and TalkTalk. Jim holds a BA (Hons) Business Studies degree majoring in Marketing. He has also become a regular visitor to the UEFA Champions League final of late 😉