Do you know how many risks come with physical manual labour?
Manual handling in the Construction industry is something that happens on an every day basis, but there are multiple different situations that could lead to some disastrous consequences.
According to The Manual Handling Operations Regulations 1992, employers must put procedures in place to reduce or eliminate risks from lifting, carrying and handling heavy loads. With this in mind, we need to make sure that work is being carried out as safely as possible.
As part of our series of articles looking at "Health & Safety in Construction", we've looked at the risks of manual handling and how to protect yourself.
---
This article is part of an on-going series of articles by Cornerstone called "Health & Safety In Construction".
To view Part 1 of this series, "Working At Height In Construction", click here. To view Part 3 of this series, "Electrical Safety In Construction", click here. To view Part 4 of this series, "Harmful Substances In Construction", click here. To view Part 5 of this series, "Controlling Noise In Construction", click here. To view Part 6 of this series, "Physical & Mental Health In Construction", click here.
---
What are the potential consequences?
The strain put on a person's body from poor technique when lifting heavy objects can leave them with serious injuries, most commonly in the arms, legs and back.
Repetitive strain to the back, arms and legs can leave someone in a very uncomfortable state, and could lead to other issues later in life. Loss of feeling in limbs and struggling to get up are all possible side effects thanks to years of poor manual handling practise.
As well as poor technique, we've also seen a fair amount of injuries from objects being dropped because the load is too heavy. This will not only cause damage to the object, but there is a strong possibility that the person will end up hurt, especially their feet.
Personal Protective Equipment and steel toe cap boots can only go so far, so knowing what you can carry is crucial for your own wellbeing.
If you are running a construction project and someone gets injured on your watch, it's ultimately going to be down to you because it is your job to over-see all safety aspects. Injuries on site can have some nasty repercussions, with the potential for claims and lawsuits to go along with the fact that someone is hurt.
---
Spotting the risks
When assessing the load in question, there are a few different things to consider.
You'll need to identify whether or not the load is too heavy or too large for one person to handle, preventing any major strains to the arms or back. You'll also have to think about if it is difficult to grasp, preventing the possibility of dropping it and if there is anything unstable that could fall and cause injuries to anyone.
It's also important to consider how long a person has been carrying out a certain task for, and allowing sufficient time for breaks. Carrying out manual work for hours at a time can be very strenuous, and will only do more damage than good.
Another thing to consider is the environment that the work is being done in. For example, is there enough space to safely do the task? Is there any cracks in the floor that could cause an issue? Is there any wet spots on the floor that could cause a slip?
These are all valid questions, and ones that need to be answered before attempting to lift any heavy objects.
---
Reducing the risks
While it may seem like there is so much that could go wrong, there are still a few ways to help protect yourself and the people working around you.
Where possible, have machinery or other equipment take care of the heavy lifting. This equipment is designed to lift heavy objects, and will allow for a much smoother and safer process.
A risk assessment should always be carried out before any work is done, and every member of staff working on a project needs to have received a sufficient amount of training before even attempting to carry out any manual handling.
Other ideas could be to seek the help of other workers to help carry the load. Asking others for help is not a sign of weakness, and is much better than the alternative.
---
Things to remember
Going forward, there is a few things that you'll always need to remember.
Whenever manual handling is involved, always carry out risk assessments before any work is carried out.
Use machinery or alternative equipment to help reduce the load wherever possible.
Ensure that every employee on site has received sufficient training in correct techniques and procedures surrounding manual handling.
Make sure that everyone is looking out for each other and is not afraid to ask for help when needed.
Supervise any physical work and make sure that regular breaks are taken from heavy lifting.
Manual handling is one of the biggest reasons for injuries in the construction industry, and is something that shouldn't be ignored. With so much that could go wrong, it's simply not worth the risk.
If you want to learn more about other potential health and safety risks in the industry, stay tuned and keep your eye out for similar articles on our Blog.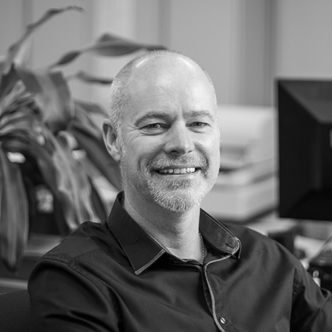 Brought in to help take the business to the next level, Jim's role is to improve lead generation and customer satisfaction from over 3,500 registered clients. Jim loves interacting with potential and existing clients and has a wealth of marketing and sales experience through his previous roles at O2, the RAC and TalkTalk. Jim holds a BA (Hons) Business Studies degree majoring in Marketing. He has also become a regular visitor to the UEFA Champions League final of late 😉