What happens when you outsource your utility search?
Simple really. You provide details of the site/route that you require a utility search for – usually also providing a plan with the search area clearly defined.
You then need to choose your search requirement. Most providers offer a basic search (gas, water, sewer, electric, BT etc.) but others may offer an improved search to include cable and fibre searches as well as locating independent utilities.
You should then receive a quote, broken down into a fee for managing your search and the cost of obtaining the plans from the utility companies.
The overall search duration will depend on how quickly the utility companies respond. These can vary from same day up to 10 working days.
Once the search is complete, the provider will package up the utility plans / responses (hopefully after completing final checks) and send it over to you.
Your pack format may differ from provider to provider – some produce .pdf packs by email, others provide .jpegs, hard copies or zip files containing the plans and responses.
Download our free standard sample pack here.
---
1. Outsourcing is generally quicker
Most search companies have invested in systems and processes that ensure underground utility searches are completed as efficiently as possible. Our systems and processes provide us with many benefits, including: –
• Automatically identifying which utility companies are relevant to your search, how to contact them and whether there is a charge (this enables us to return confirmed quotes in under 30 mins!).
• Seamless transactions with each utility company – we have accounts set up with them all to order and pay for plans with ease. Doing it yourself and having to get internal order authorisations, make and administer the payments for as many as 10 transactions per site will likely burn hours of your time and bundles of energy! Outsourcing will mean you will receive one single bill.
• Live current average response times by utility and alerts when plans are overdue – allowing us to give anticipated completion dates and chase plans if necessary.
---
2. You may get a more comprehensive search when outsourcing
It's becoming more and more difficult to keep track of all the utility companies. There are mergers and acquisitions, new entrants and copious amounts of name changes. There are also changes in how to order plans.
It's easy for a company like ourselves as finding underground utilities is our core business. It won't be so easy when it's something you dip into occasionally. This can present a risk as missed underground utilities means missed underground plant!
---
3. Accuracy will be improved by outsourcing
Following on from above, search companies are working with plans every day. They are therefore more experienced in spotting errors and ensuring the search is as accurate as possible.
---
4. Outsourcing may give you back your time (and job satisfaction)
Utility searches are essentially an administration function. It's certainly responsible work but consists of menial tasks low on job satisfaction and high on time demands.
We are aware that there are engineers, architects and geologists who perform this function for their own businesses, but these are seriously busy people whose time could be optimised through focusing on their higher value tasks that are more rewarding to them!
---
5. Outsourcing may actually save you £££'s in the long run
We suspect there are several reasons why companies continue completing their underground utility searches in-house – cost and control being the primary reasons we hear. Considering the above benefits of outsourcing, we suspect this is a somewhat short-sighted view.
Outsourcing can provide both cost and control benefits. Control is fundamentally about ensuring that the search for underground utilities is the most accurate, quickest and comprehensive available.
Cost on the other hand can be reduced when the benefits given by releasing you or your staff from the burden of administration – both in terms of time and job satisfaction – are taken into consideration and you will usually get a better end product.
---
Outsourced underground utility searches start from as little as £58.00+VAT (plus the cost of disbursements).
Find out why over 1,000 clients use us here.
If you require a quote for an Underground Utility Search, please register here to submit your enquiry.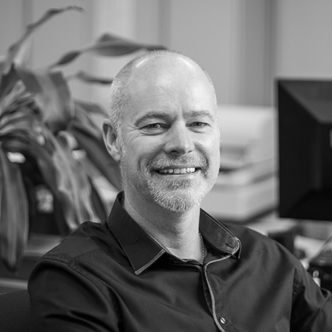 Brought in to help take the business to the next level, Jim's role is to improve lead generation and customer satisfaction from over 3,500 registered clients. Jim loves interacting with potential and existing clients and has a wealth of marketing and sales experience through his previous roles at O2, the RAC and TalkTalk. Jim holds a BA (Hons) Business Studies degree majoring in Marketing. He has also become a regular visitor to the UEFA Champions League final of late 😉