2020 has seen the worldwide spread of the coronavirus, also known as COVID-19, a virus that has essentially shut the world down.
This virus has quickly spread across the globe since January 2020, and has unfortunately taken a lot of lives in the process. In order to protect as many people as possible and stop further spread, the UK Government issued lockdown procedures and social distancing rules, leading multiple different industries to cease work and go home.
The UK construction industry had to adhere to these new rules, and is only just starting to allow work to commence again after almost 2 months of inactivity.
COVID-19 has taken a toll on many sectors already, so how will construction fare in the aftermath of this virus? Some people think business will pick up, while others say it was struggling before and the crisis came at the wrong time.
Here's our take.
---
What is the current situation?
As previously mentioned, the spread of COVID-19 caused a worldwide stand still, with all almost projects having to shut down by the end of March 2020.
Construction makes up around 10% of the UK economy, and was actually one of the last sectors to shut down in the wake of the coronavirus outbreak. With over 3 million workers, that's a lot of people having to sit it out at home.
Despite advice from the Government, signs point to the supply chain being the biggest reason for sites shutting down.
As you can imagine, almost 2 months without money coming in has been a struggle for many construction companies. While the Government has agreed to pay 80% of furloughed staff's wages, many companies were relying on certain revenues to stay afloat.
We've seen lots of unfortunate layoffs from companies such as Wates, JCB and Marshalls, and many companies have folded due to the lack of work/income in these trying times.
According to the PMI construction market figures, March 2020 data showed the fastest downturn in UK construction output for nearly 11 years.
While many companies have started work again, lack of materials seems to be one of the biggest issues. Building merchants may have reopened but the factories that produce the materials are yet at full production.
One positive to all of this has been all the companies working together to get through this situation, which could have gone further awry due to the various breaches of contract that come with shutting sites down.
We've also seen the true power and potential that technology can have in construction during this break too, with many of us finding ways to conduct business from the comfort of our homes.
Many processes have actually been streamlined and made easier through the likes of online meetings and other practices, so we might see a shift in the conversation as far as the place that digital technology has in construction.
---
How can construction cope upon re-opening?
With sites across the country preparing for the eventual continuation of work, what can be done to protect workers on site and prevent another wave of infection?
First of all, sufficient PPE is going to be needed in order to protect workers from any kind of exposure to the virus.
Luckily construction is already well equipped for this, as wearing PPE is already a routine thing, with the use of masks and gloves on-site, as well as hardhats and safety boots.
However, on-site hygiene is something that has needed to be looked at. Anyone who's worked on a construction site knows how labour intensive it can be, leaving you feeling less than fresh.
Sweat inducing work in dirty conditions is not ideal when trying to prevent spread of disease and keep a high hygiene level, so something will need to be done to improve personal hygiene.
Hand washing stations, regular testing and increased use of PPE are all likely to be introduced as sites start to open again.
One of the biggest issues however is the reality of social distancing on site. Will construction sites be able to enforce two metre distance guidelines between workers?
The handling of heavy machinery or work on scaffolding usually requiring multiple workers will make this rule very hard to enforce, and it's going to take a lot of work from everyone involved to upkeep.
---
What does the future hold for construction post COVID-19?
The future of construction is uncertain, but not all hope is lost.
We have a lot of big projects on-going, including HS2 and the Heathrow expansion, which should bring money in and present lots of well needed job opportunities.
Speaking of HS2, the £1bn HS2 Old Oak Common station (which has just received planning permission) is actually sparking discussion on whether or not increased public space and platform design are required to future proof the development to accommodate social distancing rules.
Clearly, the ramifications of this virus could be huge.
One area that we're certain will see a boost is the use of renewable energy in construction.
With so many people at home, we've seen a huge boost and recording breaking numbers in the amount of energy produced through renewable methods, and this shows that renewable energy could be the way forward.
It is also hoped that the UK Government further stimulates the sector by pumping further investment in updating public infrastructure – Highways, schools, hospitals, affordable housing and the like.
As far as the economy is concerned, experts at Birmingham City University have said an investment of £11.27bn in construction and housebuilding could kick start the UK's economic recovery.
This wide-reaching programme is designed to create mass employment, and produce a £33bn return. With a lot of construction being Government funded, it is surely in their best interest to invest in construction now more than ever.
Whatever happens over the next few months, it's important that we stay positive and continue to develop methods in order to work in the safest conditions to get us back on track.
If you'd like to get involved in the conversation, feel free to tweet us @utilitysearches.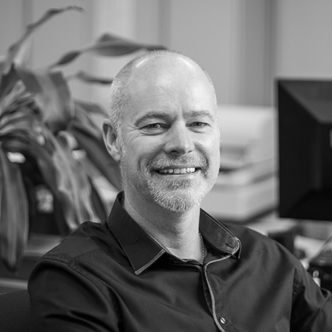 Brought in to help take the business to the next level, Jim's role is to improve lead generation and customer satisfaction from over 3,500 registered clients. Jim loves interacting with potential and existing clients and has a wealth of marketing and sales experience through his previous roles at O2, the RAC and TalkTalk. Jim holds a BA (Hons) Business Studies degree majoring in Marketing. He has also become a regular visitor to the UEFA Champions League final of late 😉