In need of some helpful advice to land the bigger contracts?
Struggling to land any contracts? Have you considered the fact that it may be down to the bid that you are proposing?
To put it simply, construction bidding is the process of submitting a proposal to undertake a project – but you probably already know that by now.
We've decided to provide a few tips to creating a strong bid and hopefully increase your chance of success.
---
Simple and to the point
When putting together the proposal, it's important that you avoid using confusing or complicated language. Using language that is hard to read and overcomplicating the bid will only see your proposal denied, as no one wants to read through all of that.
By keeping the bid simple and to the point, you can easily get your ideas across and make sure that your proposal actually gets read.
It should go without saying, but bid proposals need to have correct grammar and spelling in order to come across as professional. Don't let a spelling mistake be the thing that loses you the contract.
---
Why should they choose you?
You've got to think about what makes you stand out from the rest when putting forward a bid on a project, so what makes you so special?
Providing evidence of similar jobs or projects you are particularly proud of will show that you are capable of the job and your experience will only strengthen the bid. Your bid proposal is basically your way of selling yourself, so you need to be able to convince them that you have the skills required.
---
Be specific with ideas
General ideas are great, but they are not going to win you the contract.
When presenting ideas, be specific and talk about exactly what you would do and how you would make it work. Being clear and focused with your ideas will show confidence in what you are saying and will back up your claims.
Problems often occur during a construction project, so how would you fix it?
Presenting a list of problems that could happen during this project and clearly stating how you would fix them or even avoid them will go a long way in securing their confidence in you and your team.
---
Keep it clean
First impressions count for a lot, and handing over a wad of organised paper isn't getting you anywhere.
A neat and tidy proposal that is organised, numbered and binded should be the only kind that you put forward. Nobody is going to shuffle through a bunch of unorganised papers trying to figure out what you are trying to present, so you'll be wasting everyone's time.
After all, if your bid is messy then what should they expect when it comes to your work?
---
Time is of the essence
Deadlines often come around faster than we expect, so don't hang around to put your proposal forward.
Handing in a proposal for a construction project late will automatically leave you without a chance of winning, so it's crucial that everything is sorted before the timer runs out. Submitting the proposal early on in the process will only better your chances and will guarantee that it gets seen.
---
Money talks
When it comes to trying to win a project, you need to make sure that it's not going to put you out of pocket.
It is very important to go through their requirement for works with a fine tooth comb and ensure that you have the appropriate solution costed correctly. Providing more than they need may cost you out of the scenario and providing less than they require will underwhelm.
Another thing to consider is if are you ready to be paid via multiple different ways?
Payments can often be made out in various different forms, so you'll need to make sure your accounts are able to accept payment terms they are offering. Providing evidence that a smooth transaction can be made could help your bid's chances.
---
Summary
If you've followed all of these tips, you should be able to present a bid proposal that gets across all of the important facts without overloading it and you can be confident in what you are putting forward.
Organisation is key here, so don't be afraid to go over your proposal multiple times and make sure it stands out from the rest.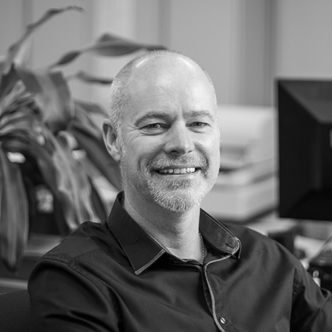 Brought in to help take the business to the next level, Jim's role is to improve lead generation and customer satisfaction from over 3,500 registered clients. Jim loves interacting with potential and existing clients and has a wealth of marketing and sales experience through his previous roles at O2, the RAC and TalkTalk. Jim holds a BA (Hons) Business Studies degree majoring in Marketing. He has also become a regular visitor to the UEFA Champions League final of late 😉