Could we be doing more to promote a more inclusive working environment?
Construction has always been considered a 'male dominated' industry, but that statement may no longer be true in 2018.
Times are changing and the presence of women in construction is a lot stronger than it ever was.
While there are a lot of things we still need to improve on, we have seen an increase in the amount of women working in the construction industry and that is always a good thing. We've decided to take a look at the progression of the industry when it comes to gender equality and break down some of the facts.
---
Isn't construction a man's world?
This statement may have had some truth to it a few years back, but there has been a lot of progression when it comes to increasing the amount of female workers in the construction industry.
Women currently make up 14% of the industry as a whole, and while this may not sound like a lot, it's definitely an improvement on the days of old.
In fact, with the current growth it is predicted that women will make up a quarter of the industry by 2020.
Contrary to popular belief, women are not just situated in administrative roles like they might have been in the past. We now see female workers as architects, civil engineers, quantity surveyors and project managers, as well as many other important roles.
The general idea that working on site is just for men is one that simply isn't true anymore, and we've seen a larger female presence on site in recent years.
We are seeing an increase in the amount of women getting into construction as a whole, especially through the likes of apprenticeships and university courses. Thanks to the many different organisations prompting young people to take an interest in construction, we are welcoming a more diverse group of people to join the conversation.
With around 2.9 million people employed in the construction industry in the UK alone, we can't deny that the fact that women play a key role in the industry and are rising in numbers every year.
---
Facing the facts
So things have started to change over the last few years, but there are definitely still areas that we need to take a look at.
For example, a positive is that the average annual salary of a women working in construction is £39,200 as opposed to the £24,500 that it was back in 2005. However, there are still reports that women in construction have been paid up to 45% less than men in the same positions.
In 2018, there should be no excuse for not giving equal pay to people in the same jobs, and paying somebody less because of their gender shouldn't be an issue anymore.
According to a recent Randstad survey, over 43% of businesses do not monitor the difference between men and women's pay. This same survey also found that 49% of respondents said that they have never worked with a female construction worker before.
There has also been reports showing that multiple women have sited gender discrimination as the direct reason for either not getting certain promotions or having the opportunity to apply for them.
These same reports show that some women have experienced being treated different just because of their sex, and this is something that definitely needs to change.
As you can see, we still have some things to improve if we want to promote a gender equal working environment.
---
Organisations in support of women in construction
This is a conversation that has been going on a long time, and there are a lot of organisations across the world that are trying to make a change.
The National Association Of Women In Construction (or NAWIC) is an international organisation that holds events where members can meet and form relationships with other professionals in the industry.
Women Into Construction are a non-profit organisation that heavily promotes the idea of gender equality in construction. They provide support to women who want to work in construction and assist companies in the hiring of qualified, motivated women to create a gender-equal workforce.
#NOTJUSTFORBOYS is a campaign by the Construction Youth Trust that aims to get people talking about the role that women have in construction and trying to inspire a whole new generation to consider a career in the industry.
Chicks With Bricks is a proactive network with the aim to promote female talent in the industry throughout several networking events in the year. The events are held to try and create equal opportunities for everyone and promote the idea of equality in construction.
These are just a few of the many fantastic organisations that are prompting change, and we fully support them. If you'd like to learn more about any of these organisations, please visit their websites for more information.
Some companies have been very active in the fight for gender equality and have made changes to push females in construction, such as Tideway, Durkan and Initiafy.
All 3 of these companies have gone out of their way to push an equal workplace and are challenging the general perception of women in the industry. If you'd like to learn more about how they are helping to change the industry, click here.
---
What can we do to improve?
In order to change the general perception of the industry, we need to be promoting a fair and equal workforce.
Offering positions to anyone regardless of sex is a start, and treating everyone with the same amount of respect is essential for creating a productive team.
Another issue that has been raised before is the lack of appropriate PPE for women, and sites not providing sufficient facilities. No one should feel like they are not receiving the right protection they need when working with potentially dangerous equipment, so making sure every worker has access to everything they need is crucial for ensuring an equal workforce.
Owen Goodhead of Randstad probably put it best when he said "At a time when equality and diversity is making leaps forward, construction is still playing catch up in some areas". So while we've certainly made a lot of progress, there is still a long way to go.
What are your thoughts on the progression of women in our industry? What could we be doing better as an industry to encourage gender equality?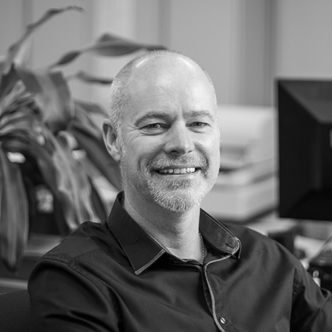 Brought in to help take the business to the next level, Jim's role is to improve lead generation and customer satisfaction from over 3,500 registered clients. Jim loves interacting with potential and existing clients and has a wealth of marketing and sales experience through his previous roles at O2, the RAC and TalkTalk. Jim holds a BA (Hons) Business Studies degree majoring in Marketing. He has also become a regular visitor to the UEFA Champions League final of late 😉