You will, no doubt, of heard of the new General Data Protection Regulations that came into effect on the 25/05/18.
GDPR is a European directive with the specific intention to protect individuals against the misuse of their personal data.
There has been a lot of confusion about whether this effects business to business communications and so we thought we'd publish our position on this important issue.
Firstly, the EU has declared that "The proposed Regulation on Privacy and Electronic Communications will increase the protection of people's private life and open up new opportunities for business."
With regards to business to business emails the EU has left it up to individuals countries to decide on whether B2B emails are required to be opt in or opt out.
Moreover, the UK Information Commissioner has published guidelines on B2B marketing outreach which includes the following section.
"142. These rules on consent, the soft opt-in and the right to opt out do not apply to electronic marketing messages sent to 'corporate subscribers' which means companies and other corporate bodies e.g. limited liability partnerships, Scottish partnerships, and government bodies. The only requirement is that the sender must identify itself and provide contact details."

"144. Corporate subscribers do not include sole traders and some partnerships who instead have the same protection as individual customers. If an organisation does not know whether a business customer is a corporate body or not, it cannot be sure which rules apply. Therefore we strongly recommend that organisations respect requests from any business not to email them."

"145. In addition, many employees have personal corporate email addresses (e.g. firstname.lastname@org.co.uk), and individual employees will have a right under section 11 of the DPA to stop any marketing being sent to that type of email address."
Secondly, your data is being used because we feel we have a legitimate interest to contact you. We believe our services may benefit your business and make your efficient.
However, we may get this wrong from time to time and you may feel that you have no interest in us.
All you need to do is click the "unsubscribe" link at the bottom of any email we send to you. Every email that we send will give you the option for you to opt out of receiving any future emails.
We promise that we will never email you, if you have expressly asked us not to.
Lastly, please also note that we always obtain our data from legitimate sources. To date, our data has only come from either the Glenigan database (see https://www.glenigan.com/gdpr/), publicly available sources (e.g. Lloyds register, company websites) or data that you have previously provided us through a web or other interaction (for example phoning in or providing contact details at an event).
Here at Cornerstone Projects Ltd we take your privacy seriously.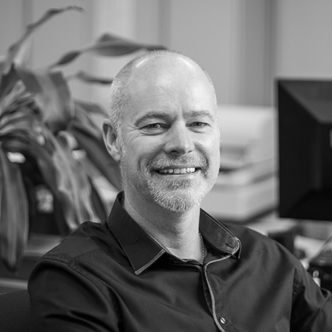 Brought in to help take the business to the next level, Jim's role is to improve lead generation and customer satisfaction from over 3,500 registered clients. Jim loves interacting with potential and existing clients and has a wealth of marketing and sales experience through his previous roles at O2, the RAC and TalkTalk. Jim holds a BA (Hons) Business Studies degree majoring in Marketing. He has also become a regular visitor to the UEFA Champions League final of late 😉