Furlough. It's a word that not many of us had really heard until about 3 or 4 months ago, but now it's brought up in most conversations.
Being able to "furlough" members of the team has been a lifesaver for many UK businesses, but there has been much debate as to whether this is really hitting the mark. Some people aren't quite as on board with the idea.
So, is the furlough scheme good or bad for business?
Let's take a look at the pros and cons.
---
What is furlough?
Furlough is a phrase that actually means time off without pay!
At the beginning of the year, the worldwide spread of COVID-19 (also known as coronavirus) put a lot of doubt over the future of UK businesses. Luckily, the Government introduced the Coronavirus Job Retention Scheme (also known as furlough leave) to save jobs and keep businesses going through this crisis.
The scheme allows businesses to continue paying their staff 80% of their wages (up to £2,500) to stay at home, claiming this money back from HMRC.
It should be noted that when on furlough leave, employees are not allowed to do any sort of work for the company.
As of June 2020, 8.4 million members of staff had received wages through the scheme, coming to an estimated total of £15billion, funded by the Government. Employers had until 10th June to submit new applicants to the scheme, but as of time of writing this has now passed.
From July onwards, employers will need to start contributing towards the wages of furloughed staff, with the scheme set to come to an end in October 2020.
Chancellor Rishi Sunak also unveiled a new "job retention bonus" policy during Summer Statement in July, which gives employers £1,000 for each employee kept in work. Even with full Government contributions coming to an end, it is good to see them continuing to incentivise keeping staff in work.
---
Should be employers be furloughing staff?
With so many UK businesses having to temporarily stop work or close offices/sites, furlough leave has allowed many to stay in business despite a lack of work coming in.
Take ourselves for example. Cornerstone Projects Ltd furloughed 3 members of staff but brought all back in as the incoming work increased after 4 weeks. At the start of the virus, work dropped to around 60% of usual levels, and hence not enough to keep everyone busy.
We might have been put in a position where we had to make decisions to lay people off – but the furlough scheme helped us weather this short-term blip in orders as construction came to a halt. Exactly as per the objective on the Government scheme.
Clearly, we have only used furlough for the brief period when we needed it, but how many companies have taken advantage of this helping hand?
---
What are the potential negatives?
As with any sort of scheme, there are those who have taken advantage of the scheme, furloughing staff to make cut costs and enhance profits. It's easy in the short term to ask fewer staff to do more and we suspect some businesses will have looked at the scheme as a unique opportunity to save money for a few months.
There also an argument that profitable businesses should be equipped to deal with some short-term reduction in revenues. In recent months we have seen instances of large companies such as Disney and Victoria Beckham's fashion label putting staff on furlough leave, despite having more than enough funds to survive this situation.
However, on the other side of the coin you have many businesses such as IKEA who have publicly stated they plan on paying back all the money claimed through the furlough scheme over the last few months.
But for every company doing the right thing, there are others who will try and cheat the system.
There have been stories of unscrupulous businesses keeping staff working but still taking the furlough money from the Government. There is one Solihull based business owner recently being arrested on suspicion of defrauding the furlough scheme out of £495,000. Let's hope there are more ways that these illicit practices can be proven.
With a scheme that is supposed to help businesses in this time of need, it's sad to see people taking advantage and abusing the system.
As far as the potential negative impact on day to day proceedings, the furlough scheme could leave some members of staff feeling disgruntled at the fact that some of their co-workers are being paid to stay at home while they continue to work – even at a reduced rate of pay.
However, I think most sensible people do see the bigger picture and understand that businesses needed to act during the pandemic.
There is also the chance that some companies are using the scheme to keep staff on knowing full well that they have no intention/can't afford to bring them back – giving them false hope on their status with the business.
This has been a particularly hot topic among HR experts over the last few months and according to data published by YouGov, over half of UK businesses will be forced to lay off staff within 3 months of the furlough scheme ending.
So, is the furlough scheme just a way of prolonging the inevitable? Let's wait and see what the economy is looking like towards the end of the year.
---
Summary
In summary, we think the furlough scheme is a brilliant idea – but only for those who actually need it to get through the short-term downturn.
In order to keep UK businesses alive and well, we need lifelines such as the furlough scheme during these trying times, and the Government should be doing everything they can to continue support small and medium sized businesses up and down the country.
What do you think? Feel free to tweet us @utilitysearches to join in the conversation.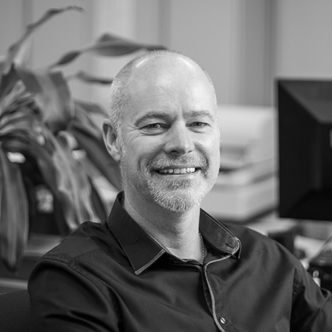 Brought in to help take the business to the next level, Jim's role is to improve lead generation and customer satisfaction from over 3,500 registered clients. Jim loves interacting with potential and existing clients and has a wealth of marketing and sales experience through his previous roles at O2, the RAC and TalkTalk. Jim holds a BA (Hons) Business Studies degree majoring in Marketing. He has also become a regular visitor to the UEFA Champions League final of late 😉