We're making some more utility search options available following some great feedback from our customers. These are exciting new developments that will offer some great benefits as follows:-
Instant access plans
Ever been in desperate need to see individual utility plans as they come in before your pack is complete?
You will soon have the option with our "instant access plans" solution. This means that as soon as individual utility plans are available they will be checked and uploaded to a dedicated online customer folder. You will receive a notification of this, meaning that you will be able to view the plans immediately. For a lot of utility plans this will literally be within minutes of your order. And, once all the individual plans are posted, we will combine this into our completed utility search pack and share this with you in next to no time. As always our pricing will be extremely competitive!. This option just may give you the time advantage required for urgent design and civils work.
---
The smart.pdf
Love the thought of one combined drawing but want an option other than AutoCAD?
This is now an option with our "smart.pdf". Essentially, you will be provided with a .pdf drawing of your location plan (with full background mapping) showing all the different utilities you have ordered. The utilities will be colour-coded for ease of viewing and you will be able to turn the different utility layers on and off as you require via a simple key mechanism. This is a big bonus for those needing to view the plans but don't use AutoCAD. Again, Watch out for our highly competitive pricing on our smart .pdf – you are sure to be impressed!
---
Simpler search picks
We've done some analysis of what our customers generally order and we've introducing a quicker way to choose the search options you require..
Essentially 3 column options will appear when you are asked to choose your search. You just need to click between each.
Standard Search – This defaults to the standard health and safety search covering Gas, Water, Sewer, Electric, BT and Linesearch.
Comprehensive Search – Standard search plus all the cable/fibre companies and independent utilities – growing in popularity and our most comprehensive search choice
Premium Service – Comprehensive search plus instant access, CAD/smart .pdf plus dedicated account management. The premium service covers everything we dare to offer!
Want something in between? – Don't worry we have catered for that! You can add and take off any individual element in any of the above.
Please also note we are NOT changing our prices for our standard and comprehensive searches!
---
Changes to the order screen
To accommodate the above and to make the search choice screen more user friendly, there will be some design changes implemented to our order screen. Watch this space!
---
When will all this happen?
We are currently testing these website changes and signing off the operational processes to support this. We hope to go live in early November and will let you know we are launching a few days in advance. Look out for the email and communications through the website over the next few weeks….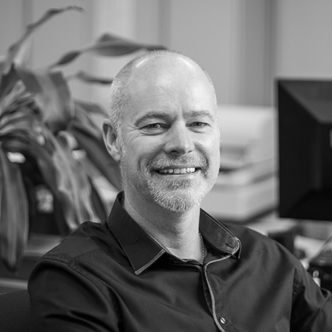 Brought in to help take the business to the next level, Jim's role is to improve lead generation and customer satisfaction from over 3,500 registered clients. Jim loves interacting with potential and existing clients and has a wealth of marketing and sales experience through his previous roles at O2, the RAC and TalkTalk. Jim holds a BA (Hons) Business Studies degree majoring in Marketing. He has also become a regular visitor to the UEFA Champions League final of late 😉