Do you know how to correctly apply to put a dropped kerb in front of your property?
If you're looking to create a driveway for your property, you'd probably be surprised that the process is not as easy as you think.
In order to park your vehicle on the driveway, you'll need to have the kerb dropped outside of the property, and there are many different steps you'll need to take to get it done.
Getting your kerb dropped can't be done by simply getting a hammer out and going wild, so we've decided to break down what dropping kerb is and the process to getting the job done.
---
What is a dropped kerb?
A dropped kerb is a section of the edge of the path that has been lowered, usually for car access to driveways.
When people usually apply for a dropped kerb, the most popular option is a 5-kerb extension. A 5-kerb extension will consist of 3 fully lowered kerbs and 2 slanted ones, one either side of the fully lowered ones.
The lowered kerbs will allow you to drive a vehicle onto the pavement without causing damage to the kerb itself.
---
Why do you need a dropped kerb?
You might not know this, but driving a vehicle onto a driveway without a dropped kerb is actually against the law.
Driving straight onto a kerb that isn't dropped is prohibited for many reasons, with the possibility of hitting a passing pedestrian very strong and damage caused to the path itself.
One of the biggest risks of driving a vehicle onto the kerb is the potential to cause serious damage to any utility apparatus underneath the path, and will lead to some huge fines. If there are any cables or pipes running underneath the path, you could face some serious health and safety issues if you continue to drive over it.
Having a lowered kerb will allow a smoother transition from road to driveway, and will also go a long way in preserving the life of both your tyres and suspension.
---
Who can do it?
Dropping kerb can be carried out either by your local Council or a private contractor where allowed, depending on which area you live in.
In some areas, the local Council will be the ones to drop the kerb, after planning permission has been applied for and granted and a fee has been paid. Some Councils will allow private contractors to do the job, but will often require you to choose from one of their approved contractors.
A private contractor is allowed to drop the kerb as long as you have obtained a 'OPENING UP NOTICE FOR HIGHWAYS' and they follow standards set by the local Council. They will need to have Public Liability Insurance, full NRSWA staff accreditation and will need to have utility drawings for the location (this is where we come in handy).
The job itself will take a couple of days, and can last between 5 to 7 days. If the work is being done by a contractor, the Council will more than likely need to come and inspect the work before signing off on it.
---
How much does it cost?
There isn't really a definite answer for exacting how much dropping the kerb will cost you, with the price varying based on the location and the amount of kerbs that need to be lowered.
Most local Councils will state the price of dropping kerb on their website, with each area charging different prices. For example, during our research we found that one area charges £653 to do it, and another charges a set fee of £1,620.
You also need to take into account the fees that come with applying for planning permission, and any other prices surrounding quotations and inspections. To get an accurate idea of exactly how much it would cost to drop the kerb, please contact your local Council.
As for private contractor prices, it again can vary but will likely be up to £1,000 overall when taking materials and labour into consideration. Nobody said it was cheap.
---
Do you need planning permission?
If the kerb in question is located on a principal or classified road, planning permission will be needed before any work can be carried out.
In order to acquire planning permission, you'll need to get in touch with your local Council's roads or highways department and apply through there. We strongly advise that you get the planning permission before anything else as working without permission will usually end in the Council forcing you to change it back, so it's not worth the hassle.
Planning permission can be denied for a multitude of reasons, often if the proposed dropped kerb could pose a potential risk to health and safety.
For example, if your property is located on a bend or junction then it could be dangerous to install a dropped kerb as there will be no way to see if cars are coming around the bend, especially at high speeds.
The same idea applies if your property is located close to traffic lights or trees, making it hard and potentially dangerous to pull out of the driveway.
Another factor to consider is whether or not the Council agrees that there is sufficient space in the garden for a driveway, and that your vehicle wouldn't be hanging out onto the pavement at all. As a side note, all gates must not open outwards as they could cause harm to passing pedestrians.
---
How Cornerstone can help
Cornerstone Projects provide a cost effective service for anyone looking for locate any buried utilities, and we can provide a pack of information and plans surrounding any property.
As we've previously mentioned, dropping kerb could have serious repercussions if anything was to be damaged during the process, especially underground utilities. By outsourcing your utility search to Cornerstone, you can rely on years of experience and the ability to provide a quick and efficient service.
If you'd like to learn more about how we can help make your dropped kerb process smoother, get in touch today.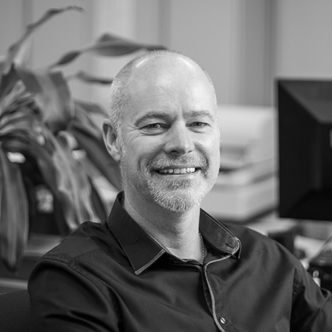 Brought in to help take the business to the next level, Jim's role is to improve lead generation and customer satisfaction from over 3,500 registered clients. Jim loves interacting with potential and existing clients and has a wealth of marketing and sales experience through his previous roles at O2, the RAC and TalkTalk. Jim holds a BA (Hons) Business Studies degree majoring in Marketing. He has also become a regular visitor to the UEFA Champions League final of late 😉