One of, if not the biggest issues currently facing the construction industry is the fact that so many projects are finished late and end up going way over budget.
We've seen countless examples of this over the years, with a lot of them coming from the giants of the industry – no project is safe.
But here is the real question – why exactly are large construction projects always getting delayed and blowing the budget?
We've decided to take a look at some of the main reasons behind these common issues, and look at some examples of where it all went wrong.
---
Why are so many projects being delivered later than expected?
If a construction project is running late, the cause will likely be one of two reasons. Either the company has set an unrealistic time frame to complete the work in the first place, or the project is suffering from delays.
Both of these issues unfortunately are very common in today's construction landscape, and things that many, many projects suffer from.
The industry is more competitive than ever, so companies are having to present much more "attractive" bids in order to get any work, i.e. a short time frame and usually a very low price.
We've spoken in great detail in previous articles about how this mentality is seriously harming the industry, but the point still stands that companies should not be setting such unrealistic time frames to complete the work in, both from a financial and health and safety standpoint.
Shorter time frames lead to corners being cut, which in turn leads to a drop-in quality and it snowballs from there. Selling yourself short in order to win a project is not the right way to go, and unfortunately is all too common these days.
---
What are the main causes for project delays?
Moving on to the other biggest offender for causing projects to overrun – delays.
A construction project can be delayed for many reasons, from having to wait on information to extreme weather conditions to the availability of resources. A lot of these are unavoidable, but it's the way that these companies are handling (or not handling) these delays that is the main issue.
Many companies fail to prepare for the possibility of delays, and this lack of preparation often leads to projects running even later.
We've already spoken at length about the potential causes for delays in construction projects (and ways to avoid them), but we find ourselves needing to talk about it again.
Back in 2017, Cornerstone Projects carried out a survey to determine where the main causes of delays lie, and here's what we found.
According to our results, poor planning/unrealistic scheduling, lack of information about the project, changes to the initial specifications and available of resources were the most common causes of project delays.
From this same survey, over 45% of people also stated that the client is the responsible party for said delays.
Are the clients to blame? Should the company make sure they have all of the right documents and final confirmation before starting work?
Either way, these construction companies need to establish a clear form of communication and make sure every party is on the right page before work commences.
Weather has been known to play a large role in the delaying of construction projects, but for the most part it is hard to avoid. However, modular construction techniques have proved successful against eliminating weather as an issue, so this could be something to consider.
Completing work on a project in sections in a factory and transporting it to be assembled means no more lost days because of storms or intense weather, so we understand why this method is really picking up traction as of late.
---
Why are so many projects going over budget?
Delays and budgeting issues seem to go hand in hand, with costly delays being one of the biggest reasons for budget blowouts.
One big issue that is a result of delays is the rise of materials and labour cost, especially if a project is delayed for years. Pushing the due date further and further back is a slippery slope, and the cost of materials will likely drastically change from the initial budget estimates.
Some of the other major reasons for going over budget include inaccurate project estimates, poor site management, scope creep or simply not hiring the right team.
There's been too many instances where companies have simply failed to provide accurate estimates for a project, not accounting for everything and even applying a "one size fits all" method when it comes to the budget.
As we've just spoken about, many companies offer to complete projects for a very "attractive' price, not leaving much room for the likes of delays or material costs. It's crucial to have some wiggle room with the budget if you plan on staying on track.
Poor site management and not hiring the right team are in the same ballpark, with lack of skilled personnel being a major problem.
In order to keep a project running smoothly and on course, you need a good leader, and ideally a team of trained workers that can proficiently deliver the job.
As a project manager, it is your job to make sure projects stay on track and time and time again, inexperienced individuals are being assigned to these important roles and the project suffers. You are responsible for assembling the team of individuals who will carry out the work, and failure to do this properly will lead to the project suffering.
Other similar issues include a lack of communication between personnel, damage or malfunction to equipment, environmental factors and generally just a poor quality of work, meaning work has to be re-done.
---
Are there any recent examples?
Budget issues and late projects affect a great number of projects, including many that are actually on-going.
Take the work currently happening on the Crossrail for example. The Elizabeth Line was originally supposed to open back in December 2018, but the latest reports show it could be pushed back to potentially 2021, 3 years after its initial due date.
Another good example is the HS2, which is also suffering from setbacks and budget blowouts. Back in 2015, the original budget for this project was £55.7bn, but fast forward to today and it's said to now be somewhere between £81bn and £88bn. To make matters even worse, the project is likely to be delayed until 2020, 7 years later than the original schedule.
Unfortunately, it's very likely that we'll continue to see news like this popping up across construction news sites for the foreseeable future.
---
Summary
In summary, there are a wide range of reasons for projects going late and over budget. From poor site/project management to extreme weather conditions to a lack of communication between the client and company, there is always something that is going to slow the process down.
Construction companies need to put procedures into place to try and avoid these situations arising, and research new alternatives such as modular construction to keep the work on time and on budget.
What do you think the best solution is? Let's get the conversation started.
Feel free to tweet us @utilitysearches on Twitter and be sure to follow the Cornerstone blog for similar articles in the future.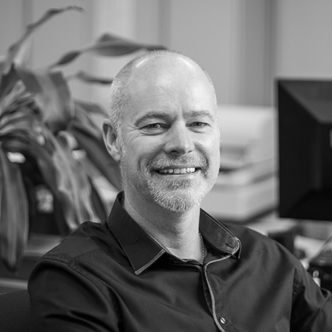 Brought in to help take the business to the next level, Jim's role is to improve lead generation and customer satisfaction from over 3,500 registered clients. Jim loves interacting with potential and existing clients and has a wealth of marketing and sales experience through his previous roles at O2, the RAC and TalkTalk. Jim holds a BA (Hons) Business Studies degree majoring in Marketing. He has also become a regular visitor to the UEFA Champions League final of late 😉