Cornerstone Projects registered its 2000th customer during May 2017. Now in their 13th year, they are pleased to have reached this milestone so quickly. The last 6 months has also seen the fastest growth in both new customers registering and orders placed for utility searches and additional services such as CAD drawing, Section 50's, Capacity checks and the like.
Marketing Manager, Jim Burns, states…
"A good number of our new customers still come through referrals which is testament to how happy our existing customers are. We have also invested in some marketing programmes that are beginning to bear fruit. It is also good to see some more big brands using us for the first time and we're delighted with their initial feedback."
The growth has also meant that Cornerstone Projects have bolstered their ranks with new employees.
As Duncan Phillips, founder of Cornerstone emphasises…
"As a small and growing company, the real success is about employing local people. 4 new starters have joined in the last 6 months and we hope to continue this trend."
Cornerstone have further ambitions to ensure sustainable growth. Having already secured a license to deliver plant enquiries on behalf of Scottish Water, they have a number of other opportunities they are pursuing.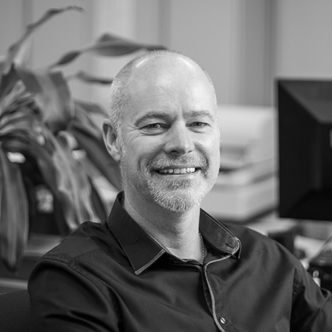 Brought in to help take the business to the next level, Jim's role is to improve lead generation and customer satisfaction from over 3,500 registered clients. Jim loves interacting with potential and existing clients and has a wealth of marketing and sales experience through his previous roles at O2, the RAC and TalkTalk. Jim holds a BA (Hons) Business Studies degree majoring in Marketing. He has also become a regular visitor to the UEFA Champions League final of late 😉