What fresh, innovative ideas will takr the industry by storm in 2019?
After working in this industry for many years now, we've seen a noticeable change in the way that things are done. With all of the latest technology and the constant drive to find more efficient and more effective ways of doing things, this industry is always changing.
As we've just entered 2019, we thought it would be fitting to take a look ahead at the concepts or ideas that could potentially shape the year in the construction industry.
---
Off-site construction
We've spoken about off-site construction, also known as modular construction, in previous articles, but we believe that this concept will become even bigger over the course of the year.
Modular construction is the idea of constructing a property off-site and bringing it in parts at a later date. Building off-site comes with many positives, including reduction in delays, less risk of injury to workers and being more environmentally friendly than traditional construction methods.
This relatively new way of building is also very cost effective and resourceful, with the risk of delays due to weather conditions being eliminated because the work is done inside a factory, and any leftover materials are recycled.
There has been a noticeable rise in this method being used recently, and with pressure to reduce environmental impact and get projects finished quicker, this could be the future.
If you'd like to read our full article on Modular Buildings, please click here.
---
Renewable technology
Renewable technology has been around for a while, so why isn't it being used more in construction?
We've seen renewable tech being installed to provide clean energy to commercial and domestic properties to for a number of years now, but it's time that this tech gets implemented from the first step.
We predict that there will be a rise in the use of renewable technology throughout the design, planning and building stages of projects. Solar power, smart appliances and water efficiency technologies are all likely to become staples in these processes, providing a cleaner and more energy efficient way of doing things.
This type of technology is advancing at a rapid rate, and it's about time that the construction industry embraced the change.
---
Drones & robots
Drone technology is something that has taken off rapidly recently, and could completely change the game in terms of deliveries and project management.
The amount of potential that drone technology holds should be very exciting for anyone involved in project management, as we have only just scratched the surface as far as what can be done. For example, US residents can now get items delivered from Amazon within the same hour thanks to drones, so imagine what our industry could do with this innovative tech.
Drones can be used when surveying land, managing a project, adding a level of security, making improvements to infrastructures and an alternative to vehicles for transporting materials in a fraction of the time.
Similarly to drones, robotic technology is also making waves in the industry.
One company in particular, Construction Robotics, have changed the landscape with their semi-automatic mason (SAM) and material unit lift enhancer (MULE). The SAM is said to be 3 to 5 times more productive than a human worker, laying bricks at a much quicker speed. The MULE is also able to carry the weight of large blocks without suffering from fatigue or strain.
You may be thinking that your job might suddenly be at risk, but these machines have been created to operate alongside workers rather than eliminate the need for them. The implementation of this kind of robot tech would see a boost in health and safety of workers, reducing the amount of strain they are being subjected to on a daily basis.
A reduction in physical labour means longer, healthier careers and could even get younger people interested in a career path that is usually associated with heavy lifting.
Could the future of construction lie in the hands of robots and drones?
---
Greener, more sustainable construction
Tying in with the introduction of more renewable tech being used, 2019 is going to be the year that the industry as a whole will embrace a more sustainable method of construction.
We've been slowly getting there for years, but 2019 needs to see us implementing greener methods from every stage of the project. The UK Government has pledged to cut down carbon emissions by 80% by 2050, so we need to find a more environmentally friendly method of building,
Introducing biodegradable materials such as cork, bamboo and linoleum could be a step in the right direction, providing an alternative to traditional construction materials. Biodegradable materials require less processing than traditional materials, and last a lot longer as well.
Are you ready to embrace a greener construction industry?
---
Summary
These are just a couple of things that we predict will be talked about throughout the year, and hopefully we'll see some very interesting uses of these technologies. We could see a very different landscape when it comes to 2020.
What do you think will be the thing that 2019 is remembered for? What kind of changes or ideas are you looking forward to seeing?
Be sure to let us know and keep an eye on the Cornerstone blog for more insightful articles.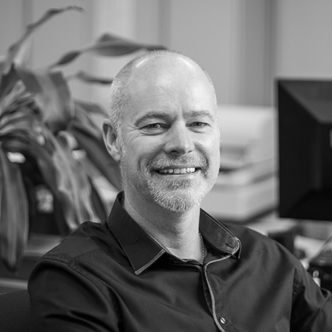 Brought in to help take the business to the next level, Jim's role is to improve lead generation and customer satisfaction from over 3,500 registered clients. Jim loves interacting with potential and existing clients and has a wealth of marketing and sales experience through his previous roles at O2, the RAC and TalkTalk. Jim holds a BA (Hons) Business Studies degree majoring in Marketing. He has also become a regular visitor to the UEFA Champions League final of late 😉