Attending any of these upcoming construction events across the UK?
As a part of the UK construction industry, attending events up and down country is always a great experience. Getting first looks at new and innovative tech and software is exciting, and there are plenty of networking opportunities.
At the beginning of each year we usually like to compile a list of some of the biggest and best events on the calendar, but the last 2 years have been different than most.
While things have come a long way since the beginning of the COVID-19 pandemic, there is still the risk that certain events might not be able to take place as planned.
Taking that into consideration, here's a list of some of the UK construction events that are (hopefully) happening in 2022.
---
Futurebuild (1st – 3rd March)
Location – ExCel, London
Futurebuild is back in 2022 after opting to push back last year's event due to the pandemic, and aims to tackle the biggest challenges impacting the built environment.
The event allows attendees to get hands-on experience with some of the latest innovations and products – featuring a range of different exhibitors, as well as multiple seminars, conferences and workshops over 3 days.
For more information, visit the website.
---
The Health & Safety Event (5th – 7th April)
Location – NEC, Birmingham
The Health & Safety Event takes place this April and promises an unmissable opportunity for health and safety professionals to come together, share best practices and explore the latest innovations and trends in the sector.
With a unique range of seminars, practical workshops, and exhibition halls, it attracts thousands of workplace professionals from the industrial, commercial, and public sectors.
For more information, visit the website.
---
UK Construction Week (3rd – 5th May / 4th – 6th October)
Location: ExCel, London / NEC, Birmingham
The UK's largest built environment event is back for 2022 (twice!) and features multiple different shows over the course of 3 days. With a wide range of different exhibitions, seminars, conferences and shows, this event is suitable for anyone who works in the construction industry.
Like in previous years, UK Construction Week will stage editions in both London (May) and Birmingham (October) in 2022 to capitalise on Government construction commitments.
For more information, visit the website.
---
The UK Concrete Show (5th – 6th May)
Location – NEC, Birmingham
Back again and now in it's 10th year, this is the only UK event exclusively dedicated to the concrete industry. With more than to 300 product categories on display, the show has become a magnet for buyers and specifiers.
2021's event saw more visitors, more new and returning exhibitors and more business, and UKCS2022 is promising to build on this success and repeat the new features that were so well received at last year's show.
For more information, visit the website.
---
Utility Week Live (17th – 18th May)
Location – NEC, Birmingham
Utility Week Live, the UK's only pan-utility exhibition, will reunite UK utilities, to drive collaborative innovation, and support strategic, technical, and operational professionals in solving critical business challenges.
This year's event will feature 4 theatres packed with live content based around the frontline challenges utilities are experiencing, sharing innovation and best practice from within the industry and beyond.
For more information, visit the website.
---
GEO Business (18th – 19th May)
Location – ExCel, London
GEO Business is the UK's largest geospatial event designed for everyone involved in the gathering, storing, processing and delivery of geospatial information.
The event showcases 200+ suppliers and service providers, 3000+ trade visitors from over 55 countries and inspiring keynote and seminar programme by leading industry experts.
For more information, visit the website.
---
Kent Construction Expo (6th October)
Location – Kent Event Centre, Detling
Running for over 10 years now, the Kent Construction Expo is the largest gathering of construction industry professionals, contractors and suppliers in the South East.
With over 150 exhibitors and a high level conference featuring 20 individual sessions, the event is set to cover every aspect of the construction industry including smart technology, building materials, architecture, BIM and more.
For more information, visit the website.
---
Highways UK (2nd – 3rd November)
Location – NEC, Birmingham
Highways UK brings together the people responsible for planning, developing, managing, maintaining, and future-proofing the nation's roads networks, establishing itself as the sector's must-attend event.
With 200+ expert presenters, 200+ exhibitors and 12 themed theatres, the event aims to identify how to deliver the roads infrastructure the country needs whilst achieving positive outcomes for the economy, society and the environment.
For more information, visit the website.
---
London Build Expo & Online (16th – 17th November)
Location: Olympia, London
The London Build Expo is one of the leading construction shows in the UK, featuring over 500 speakers, 400+ exhibitors, 220+ CPD sessions, 100's of exhibitors and exclusive free-to-attend networking events.
Spread across 6 conference theatres, the event allows attendees to experience the latest developments in the industry and find information on upcoming trends in global construction.
For more information, visit the website.
---
Summary
These are just a few examples of the many, many construction events (hopefully) happening across the UK in 2022, each one offering something different and a chance to reconnect with people after such a challenging couple of years for the industry.
Are you planning on attending any of these? Be sure to let us know @utilitysearches on Twitter.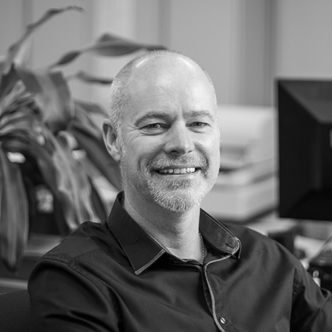 Brought in to help take the business to the next level, Jim's role is to improve lead generation and customer satisfaction from over 3,500 registered clients. Jim loves interacting with potential and existing clients and has a wealth of marketing and sales experience through his previous roles at O2, the RAC and TalkTalk. Jim holds a BA (Hons) Business Studies degree majoring in Marketing. He has also become a regular visitor to the UEFA Champions League final of late 😉