Have you prepared your site for a quiet Christmas period?
Now that December is well under way and Christmas is fast approaching, its time to start thinking less about construction and more about wrapping presents.
Your mind may be on the Christmas dinner and some quality time on the sofa, but work needs to be done before you can enjoy that. Most construction sites will have some shut down time during the festive season, and in order to have this time off there are a few things that need to be done.
We've created a short guide on everything that needs to be done before breaking for Christmas in order to keep your site secure and free from damage or theft.
---
Secure the site
It should go without saying, but any project site needs to be completely locked down and secured before everyone leaves for Christmas.
Before getting too excited about the thought of a glass of eggnog, ensure that any fencing and gates are secure and show no signs of damage or easy points of entry. It's important to identify any weak spots and get them sorted before leaving in order to stop people getting in whilst you are away.
Making the site secure also includes storing away any dangerous chemicals, blocking access to any ladders or scaffolding and clearing areas of any potential tripping hazards. The whole site needs to be as risk free as possible during the holiday shut down.
Now is also the time to check all security lights and cameras are working and operational. Conduct a thorough check throughout the site and ensure that all systems are ready to monitor activity over the break.
It is nearly impossible to make a site 100% secure, but taking the right precautions will make it a lot harder for unwanted guests to enter.
---
Remove any valuables
When planning to shut down over the Christmas period, any valuables should be removed from the site where possible.
Equipment, tools and important documents need to be taken off site before workers go home for Christmas, and anything of value should be removed. In the case where removing the item proves to be difficult, make sure they are kept locked up and away from access.
If you want to keep anything valuable safe, we recommend relocating it during your absence.
---
Make sure hazard signs are up
In order to keep unwanted guests out (as well as protecting the general public), there needs to be a sufficient amount of signs and notices up informing people of the risks and dangers that come with entering the construction site.
These signs are put in place to protect people surrounding the site, as well as protecting yourself from a legal standpoint if someone happened to injury themselves. If a member of the public entered the site without seeing any hazard signs and ended up getting hurt, you could be facing some serious consequences for failing to provide warning.
To keep everyone safe, make use of warning signs and notices.
---
Prepare for weather conditions
We're sure that anyone reading this article has experienced harsh weather conditions on a construction site, usually accompanied by annoying delays.
Right now is the time that we will be facing arguably our worst weather, with rain and wind being almost a daily occurrence and the possibility of snow being very likely.
With the potential for high winds and harsh rain, it's important to make sure that everything on site is secured. Any stacked items need to be safely secured and equipment that could be blown over needs to be moved to a safer, more protected location. If there is equipment that could get damaged during harsh weather, relocate it.
---
Designate a contact
Even with the most vigorous planning, there is always the possibility that something could go wrong.
We know that nobody wants to receive that call when they are about to tuck in to their Christmas dinner, but there needs to be someone contactable in case of emergency. We recommend having a designated person that can be contacted if an issue arises that would be able to come and assess the situation. Remember to highlight the contact on a notice at site too!
Asking someone to volunteer rather than forcing them to do it is the preferred option, and won't be ruining anyone's Christmas.
---
Prepare security staff
If your project is particularly big, the site might have security watching over it during the Christmas break.
If this is the case, then it's really important that the team are fully made aware of any dangers or risks surrounding the project. Inform them of any health and safety issues they could face and brief them using the risk assessment of the site.
Having security watching over a site also acts as a deterrent for any unwanted guests, and will stop people from trying to enter the site. If someone tries to break into the site, you'll be glad they are there.
---
Summary
If you've followed this guide, you should now be ready to enjoy Christmas without having to worry about work, and you can focus on enjoying the festive season.
Before leaving, conduct one final check of everything to make sure that you are 100% happy with the condition of the project site and lock up when you leave.
We'd like to wish everyone a Merry Christmas and a Happy New Year from the team at Cornerstone Projects!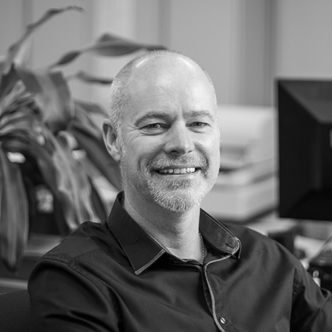 Brought in to help take the business to the next level, Jim's role is to improve lead generation and customer satisfaction from over 3,500 registered clients. Jim loves interacting with potential and existing clients and has a wealth of marketing and sales experience through his previous roles at O2, the RAC and TalkTalk. Jim holds a BA (Hons) Business Studies degree majoring in Marketing. He has also become a regular visitor to the UEFA Champions League final of late 😉