Anytime you want to construct a new building in an unfamiliar or new environment, you should ensure that you observe Health & Safety requirements. You have to confirm whether the land has any underground pipes, fiber optic cables, or electrical cables. For you to ensure safety and to avoid damaging these facilities, you must obtain underground utility plans before any excavation works.
When it comes to locating utility services, most people tend to make incorrect assumptions. Some individuals think that they can easily avoid utilities whilst excavating because they know their gas pipe direction for example. However, this form of negligence can lead to major financial losses if these underground utilities are damaged. This is because the property owner will have to pay for the repair costs of these important facilities. Utility strikes can also cause serious injury or loss of life.
Underground utility plans – where to get them?
Hiring companies that offer underground utility plans is important, as they will provide plans that show cable and pipe routes. This way, you will be able to plan your building around these utilities and avoid damaging them. All that a property owner needs to do is call the experts and they will provide you with all the necessary information before you carry out any of the excavation work. Whatever the cost may be it will be small when compared to what you would pay to repair these facilities if you damage them.
Utility locator companies will offer underground maps that have details of all main underground lines, pipes, and even structures. Therefore, these maps will make the process of locating the buried equipment quick and simple. After receiving the detailed plans you should still check that there is no further underground apparatus using specialist equipment (e.g. CAT scanners) that can locate pipes and cables before you start digging. This may be of particular importance where local services to individual properties have not been mapped by the relevant utility company and are thus not shown on the plans.
If you require further evidence or you are digging very deep then some underground utility locator companies offer ground-penetrating radar. Obviously, this is not the type of thing you can hire from the local tool hire store. Using ground-penetrating radar enables the professionals to detect what lies under the land that you want to dig even if it isn't magnetic and its deep into the ground. This will help you avoid any hard rocks, tree stumps and even cement blocks remaining from past buildings. When you know where these things are located, you can easily formulate your excavation plans saving both time and money.
Some underground utility planning companies can also conduct water and sewer pipes inspection. This is because these problems can be quite challenging to troubleshoot particularly for pipes that are deeply buried in the ground. A pipe camera can be used in such cases because it can easily go through the bends and one does not have to dig up the entire system.
At the end of the day underground utility plans are essential when you want to excavate. It may prevent someone from receiving a potentially fatal shock from an electrical cable and if it does nothing else it could prevent you from disturbing your neighbours by damaging essential utility services. All electrical, water and sewage pipes are clearly marked on utility plans so get yours ordered well in advance of the scheduled start date of your project.
---
Find out why over 1000 clients use us here.
If you require a quote for an Underground Utility Search please register here to submit your enquiry.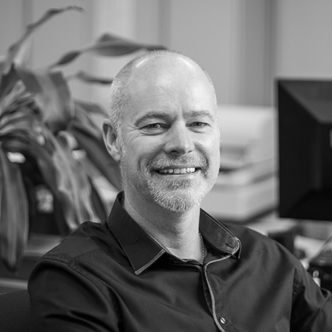 Brought in to help take the business to the next level, Jim's role is to improve lead generation and customer satisfaction from over 3,500 registered clients. Jim loves interacting with potential and existing clients and has a wealth of marketing and sales experience through his previous roles at O2, the RAC and TalkTalk. Jim holds a BA (Hons) Business Studies degree majoring in Marketing. He has also become a regular visitor to the UEFA Champions League final of late 😉