Are we doing everything we can to secure the best for our industry?
Construction has come a long way over the years, and as a whole is much better and safer industry to work in than ever before. But one of the biggest issues still facing the industry is the young people (or lack of, really).
Now that aged veterans are starting to wind down, we need the interest of younger people to secure the future of our industry.
In this month's article, we take a look at some of the different ways we can encourage young people to get into construction and shape the future of the workforce.
---
Introduce new technology
With the introduction of new technology that is designed to aid workers and help take some of the strain away, we are already preparing for longer, happier careers.
The likes of drone technology and robots have been cropping up for a number of years, but their implementation into every day work has started to become a lot more common recently.
Drone tech makes tasks such as site surveying and project management so much easier, and the potential uses for this kind of tech haven't even scratched the surface yet.
Robotics are also going to improve the way that construction is carried out thanks to equipment likes the SAM and MULE units from Construction Robotics. These machines have been specifically designed to aid the construction worker and relieve some of the strain of handling heavy materials and the fatigue that comes with continuous work.
The ability to relieve some of this stress and the idea of longer, healthier careers for workers is certainly a step in the right direction for getting a younger demographic interested in construction work.
---
Promote diversity
Diversity is something that needs to be promoted in any workplace, and is the key to operating a happy and inclusive workforce.
We need to be encouraging a more open and inclusive image of construction, rather than the male dominated picture it currently paints. With an increase in women working in construction rising each year, we're definitely on the right track.
Diversity doesn't just apply to women however, as areas of discrimination can include age, race, disability, religion, sexual orientation or event relationship status.
Any job adverts need to be open to everyone and allow any kind of people to apply (unless certain qualifications or experience is needed). Discrimination should not be tolerated, and everyone deserves fair treatment.
Construction is no longer a man's world, and that's a good thing.
---
Make health & safety a priority
We've spoken about this in multiple articles before, but health and safety should be a priority for businesses that operate in a high risk environment like construction.
While it may be safer than ever to be a construction worker, there are definitely still things companies can be doing to ensure the safety of their workforce.
We also need to change the age old impression of construction being a highly dangerous, injury prone working environment. Instead, we need to be promoting the fact that there has been a huge reduction in the amount of injuries on sites over the years thanks to better practises and stricter health and safety regulations.
One of the key factors to majorly reducing the risk of injuries on-site is to get up to date and accurate utility plans from trusted providers. Striking an underground cable or pipe can lead to disastrous consequences, so play it safe and look out for your employees.
For the more accurate and cost effective utility searches, get in touch today.
How can we expect young people to be interested in a career in construction if they won't be properly looked after?
---
Face mental health issues
Mental health is a topic that is coming up more and more recently, and it's good that we are finally starting to talk about it.
Everyone already knows about the physical risks involved with construction work, but few really think about the effect that mental health can have on someone.
As anyone who has read our article about Mental Health will know, more people die each year from suicide than falling from height. With statements like that, it's clear that we need to be doing everything we can to encourage people to talk about their struggles with the likes of depression and anxiety.
Promoting an open door policy and allowing anyone struggling to speak up will go a long way, and make for a much happier workforce going forward.
---
Offer opportunities to progress
Contrary to popular belief, you can actually make a very good living from working in this industry, especially if you are committed to improving and climbing the ladder (metaphorically.
By making it clear from the get-go that there are always opportunities to progress and further careers, you will almost definitely see an increase in interest from young adults. Opportunities of progression can be great incentives to produce high quality work, and you'll often see the best out of your employees because of this.
While passion is great, money is ultimately the biggest driving force for any job, so make sure you are paying a competitive wage and making their hard work and determination worth while.
---
Build for a better tomorrow
How can we build the future of construction without a future?
Construction is one of the biggest areas of concern as far as pollution and environmental damage goes, and this needs to be addressed.
There has never been a better time to start looking for more sustainable, renewable methods of carrying out construction work, so why aren't we doing it?
Renewable energy systems are cheaper than they've ever been, and implementing them into the design process will lead to a cleaner, more energy efficient future for everyone involved. You'd be surprised by how far the likes of solar technology has come in just a couple of years.
Continuing on with a more positive effect on the environment, we'd like to talk about modular construction for a minute.
Modular construction is a fantastic concept that has taken the construction world by storm over the last couple of years, and we are seeing it being implemented more and more across construction projects.
The idea of modular construction is to assemble buildings off-site and bring them in once the work has finished. Building off-site is not only better for the environment, but can be completed up to 50% faster because of the lack of delays due to weather conditions.
Finding more efficient and environmentally friendly methods will always be a positive thing, and could spark the interest of someone that might not have been previously interested in a role in construction.
Are you ready to embrace a more sustainable method of construction?
---
Summary
There is no definite answer to getting more people interested in a career in construction, but these ideas are definitely a start.
Offering opportunities, promoting diversity and reducing risks are sure to appeal to any young adult searching for their career path in 2019, and will only benefit the industry in the long run.
What are your thoughts? Feel free to let us know and keep an eye on the Cornerstone blog for more interesting articles.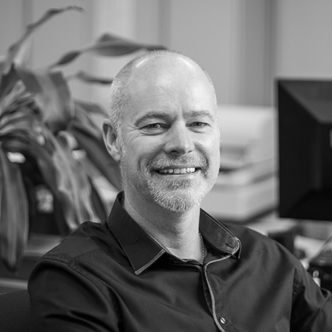 Brought in to help take the business to the next level, Jim's role is to improve lead generation and customer satisfaction from over 3,500 registered clients. Jim loves interacting with potential and existing clients and has a wealth of marketing and sales experience through his previous roles at O2, the RAC and TalkTalk. Jim holds a BA (Hons) Business Studies degree majoring in Marketing. He has also become a regular visitor to the UEFA Champions League final of late 😉