Starting a new job can be both exciting and stressful, especially if you're starting a career in the construction industry.
You've got a lot to learn and a long way to go, but it all starts with your first day on-site. The key to success is to show up with the right attitude and determination, and make the right first impression.
In order to help make your early days in the company go as smooth as possible, we've outlined some useful tips for your first day on a construction site.
---
Arrive early
Start as you mean to go on, and no one wants to be late on their first day.
Once you know your start date, map out the route to the site and get there with plenty of time to spare. "I couldn't find the place" is never a good excuse, especially on that crucial first day.
We recommend arriving 15 minutes before you're supposed to start, and as the new hire a lot of people will expect you to be the first to shop up and last to leave.
It's always better to be early than late, so grab yourself a coffee if you get there well ahead of your starting time. It might even be worth making the trip beforehand to gauge how long it takes, and account for busy traffic.
---
Dress for the job
The uniform required to wear on-site will vary from company to company, but correct PPE (Personal Protective Equipment) is essential for every member of staff.
PPE includes safety boots (preferably with steel toe caps), a hard hat, and a hi vis safety jacket. You may also require other PPE such as gloves, protective eyewear, or other safety equipment depending on your role.
You should be made aware ahead of time what is required to bring, but we always recommend bringing the essentials.
Speak to your manager about what kind of clothes you need to wear, but most wear basic shirts and work pants/jeans. A good rule of thumb is to wear clothes that are both comfortable and durable, as you're going to be doing a lot of physical work from here on out.
---
Social and get to know co-workers
One of the most intimidating parts of starting any new job is meeting all of your co-workers and getting off on the right foot.
Depending on the size of your team, you'll likely be meeting a lot of new people within your first week or so on the job. There will be a lot of names to try and remember, but it's important to make a note of the ones you'll be working closely with.
Don't be afraid to ask for people's names either, as it is a lot more awkward to ask later down the line!
Be friendly and approachable on-site, be respectful to managers, supervisors, and senior members of staff, and make an effort to get to know people.
---
Don't be afraid to ask questions
As the newbie, no one is expecting you to show up and know everything. Now is the time to be asking as many questions as possible, and making sure you absorb and understand everything that is asked of you.
The "fake it till you make it" attitude is definitely not the way to go in this industry, and you could end up putting people at risk if you're not careful. Observe and learn from the more experienced members of the team, and follow in their footsteps.
You will find that people will be happy to help you out if you show up determined to work hard and get better at the job, so be sure to ask away.
---
Put safety first
Following on from the last point, on-site safety is and will always be the number one priority.
Being aware of your surroundings and everything happening around you is crucial for staying out of harm's way. Never do anything you are not comfortable with, and keep clear where others are working.
We suggest avoiding heavy machinery (unless you're the operator), and ensuring the correct PPE for the job is worn at all times.
All of this and more will be explained to you through an on-site safety orientation, which will go through the scope of the project, and give you a complete understanding of the safety and emergency procedures of the site.
---
Bring lunch and drink plenty of water
This tip might be a bit more obvious, but think ahead and bring lunch and plenty to drink.
Not all sites will have access or means of heating food, so we recommend going with cold lunches, at least for the first few days. Your choice of food is completely up to you, but packing items that will replenish your energy is always a good idea.
Even in the colder months, staying hydrated is paramount, so always bring plenty of water with you. Construction is physical work, so do your body a favour and keep the water flowing.
---
Make yourself useful
The saying goes "if you've got time to lean, you've got time to clean". If you find yourself standing around, twiddling your thumbs, make yourself useful and find something to do.
Speak with other members of the team if you find yourself with free time and see if there are any small jobs you can help out with, areas that need cleaning up after, or opportunities to learn something new.
This is a good opportunity to get to know your co-workers as well, and will help make a good impression as far as your work ethic goes to the higher ups.
---
Don't underestimate the job
Lastly, don't underestimate the job you are starting.
Your new role is likely going to be more challenging than any jobs you've done before, and any previous experience or skills could end up being redundant when you get on-site.
Don't get ahead of yourself or overconfident in your ability. Keep your head down, work hard, absorb everything around you, and follow instructions if you want to succeed.
In such a high pressure and risk inducing environment, it can be nerve-wracking to say the least – but ultimately you will find the experience very rewarding and a career for life if you apply yourself.
If you make sure to follow these tips, you'll get through your first day without any hitches, and set yourself up for a successful future.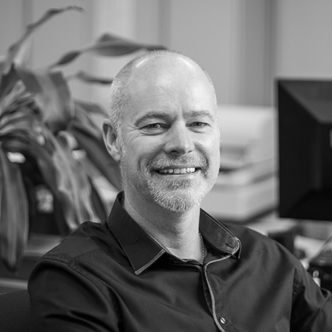 Brought in to help take the business to the next level, Jim's role is to improve lead generation and customer satisfaction from over 3,500 registered clients. Jim loves interacting with potential and existing clients and has a wealth of marketing and sales experience through his previous roles at O2, the RAC and TalkTalk. Jim holds a BA (Hons) Business Studies degree majoring in Marketing. He has also become a regular visitor to the UEFA Champions League final of late 😉